Following its launch in August 2020 on PC, Microsoft Flight Simulator will soon be coming to Xbox consoles. Those wishing to play the console version however will need to clear some SSD space, as the game looks to take up almost 100GB.
In anticipation of its 27th of July release on Xbox Series X|S, players are able to pre-load Microsoft Flight Simulator – theoretically allowing them to play as soon as it launches. In the case of this specific game however, it seems that isn't possible.
Preload for Microsoft Flight Simulator is now available, however users have reported being only able to download a 200MB file, with the full 97.2GB game not being downloadable until launch day.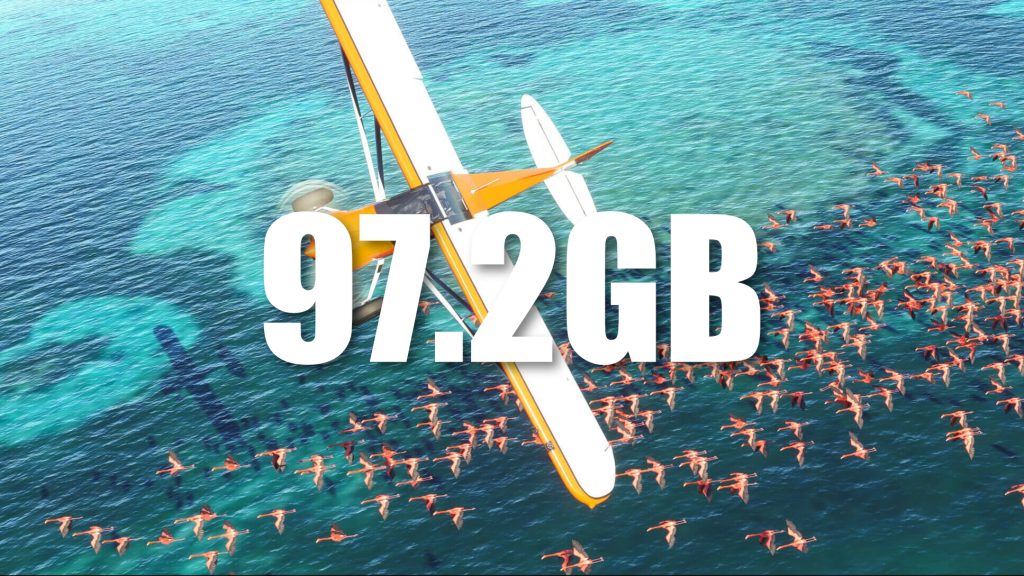 While 100GB games are becoming a more common practice, the PlayStation 5's SSD has allowed for compression technologies which aid in making game sizes much smaller. This can be seen with a number of cross platform games – almost all of which have significantly smaller file sizes on PS5 compared to Series X.
Some examples include: Control (25.7GB vs 43.6GB), Subnautica (3.8GB vs 8.3GB), Marvel's Avengers (74.1GB vs 116.6GB), and Assassin's Creed Valhalla (41.8GB vs 72.5GB) to name a few. With how much space Flight Simulator takes up, it would be interesting to see how much smaller the game would be had it been coming to PlayStation. Unfortunately, it is likely that we will never know.
Discuss on our Facebook page HERE.
KitGuru says: What do you think of Flight Simulator? Are you excited to play it on Xbox? Are you bothered at all by large game file sizes? Let us know down below.