Each month, Sony updates its library of titles available to play through the platform's PlayStation Plus Extra and Premium subscription tiers. While not the most exciting month, November's line-up includes the day-one addition of the physics-based sandbox 'Teardown'.
Making the announcement on the PlayStation Blog, Adam Michel, the Director of Content Acquisition & Operations at SIE said "November's PlayStation Game Catalog lineup brings with it vehicular mayhem, chaos, fantastical adventure and more". With that, the full list of titles being added to PS Plus Extra this month is as follows:
Teardown – PS5

Dragon's dogma: Dark Arisen – PS4

Mobile Suit Gundam: Extreme vs. Maxi Boost On – PS4

Dead Island: Riptide Definitive Edition – PS4

Superliminal – PS4/PS5

Eiyuden Chronicle: Rising – PS4/PS5

Nobunaga's Ambition: Taishi – PS4

Alternate Jake Hunter: Daedalus The Awakening of Golden Jazz – PS4

River City Melee Mach!! – PS4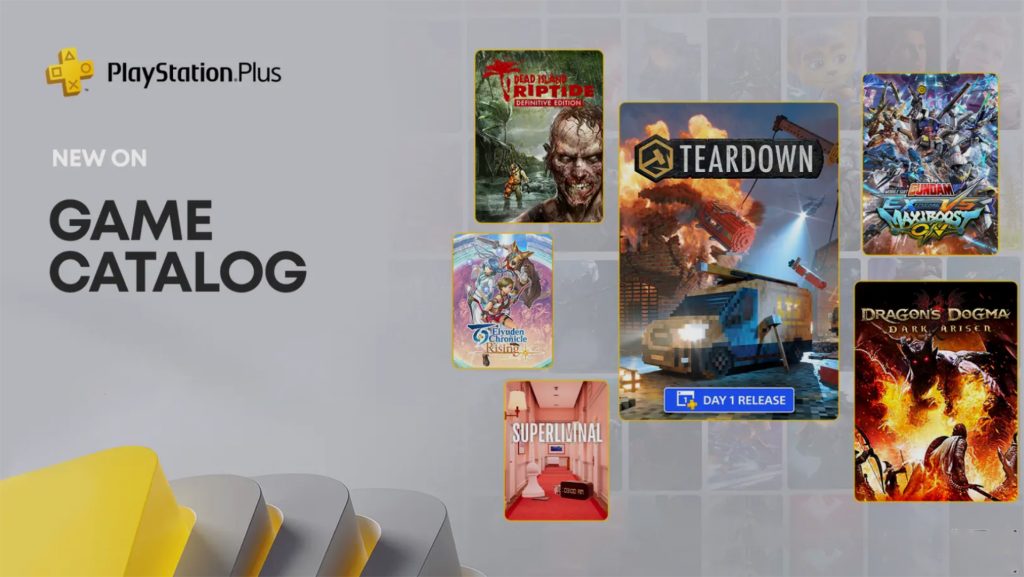 PS Plus Premium subscribers meanwhile will also be able to get their hands on a number of classics, namely:
Grandia – PS4/PS5

Jet Moto – PS4/PS5

Up – PS4/PS5

Klonoa Phantasy Reverie Series – PS4/PS5

PaRappa the Rapper 2 – PS4
While far from the best month in the service's history, the day-one inclusion of Teardown is a rather exciting addition. The physics sandbox title has been praised for its destructibility as well as its emergent gameplay opportunities. Teardown is available right now, while the remainder of November's line-up will go live on the 21st.
KitGuru says: What do you think of November's titles? Is PS Plus Extra worth it? What about Premium? Let us know down below.