After taking a break in 2020, QuakeCon is back this year, with the Bethesda event set to take place on the 19th of August. The event organisers have now released the convention's full schedule, giving fans a hint about Bethesda's future output.
Taking place between the 19th and the 21st of August, QuakeCon's three-day event will kick-off with "a brief Welcome at 2 p.m. ET on August 19, followed immediately by six signature panels with the developers behind the games you're currently playing – and the ones you can't wait to play. Along with insights into these games, each of these signature panels will reveal new info, updates and announcements, so be sure to tune in to them all."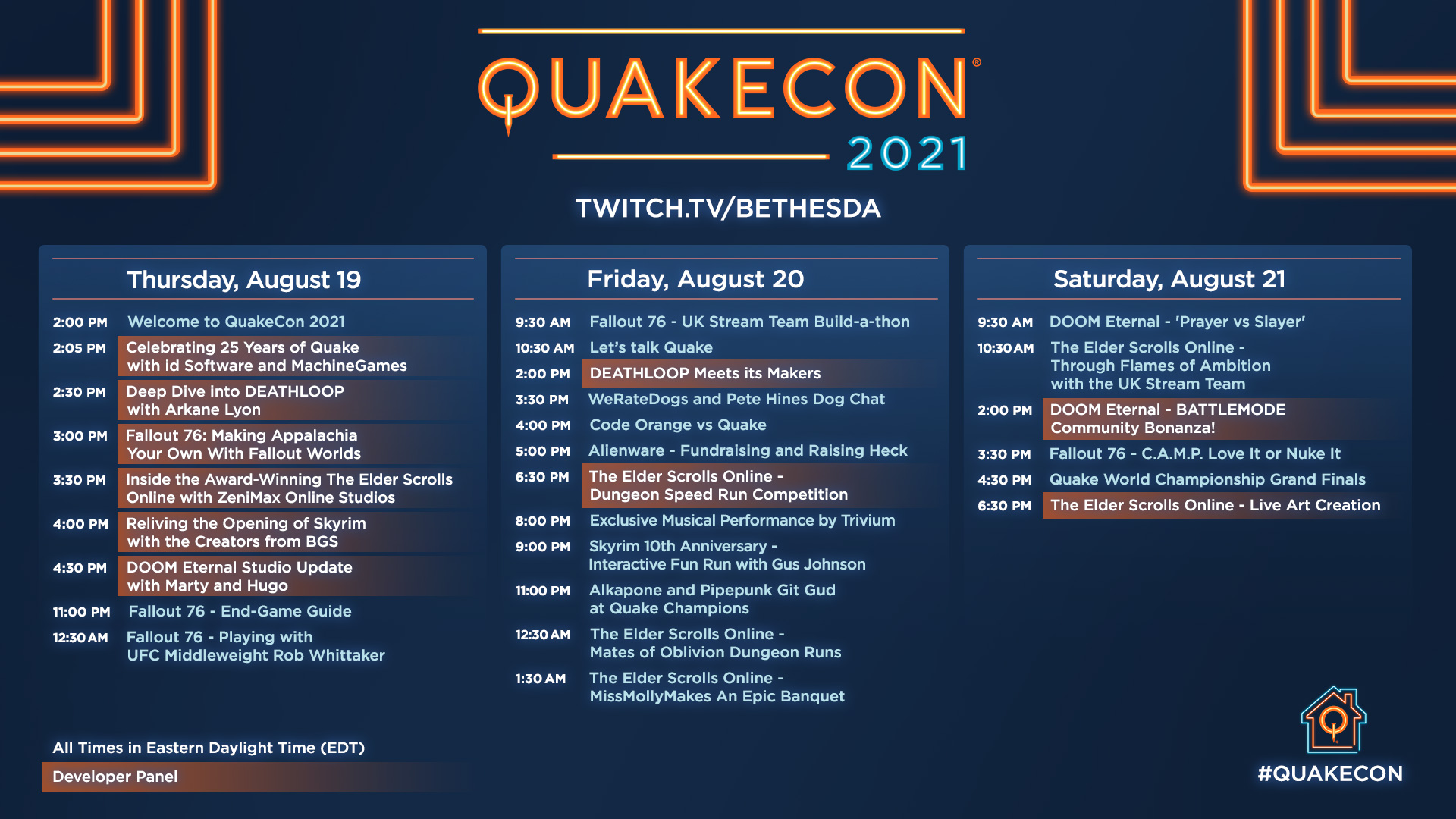 Fans can expect to see some of Bethesda's biggest games make an appearance, including the Upcoming Deathloop, Fallout 76, The Elder Scrolls Online, DOOM, and of course, Quake. When it comes to Quake itself, it seems as though the team is looking to return the franchise to its former glory, with a 'revitalized edition' of the series set to be announced at the event.
With Microsoft now owning the entirety of Bethesda, it will be interesting to see how the approach to QuakeCon changes, and what announcements can be expected – aside from what has already been teased.
KitGuru says: Are you excited for QuakeCon? Will you watch it? What would you want to see from a 'revitalized' Quake? Let us know down below.