Nowadays it seems as though the hot new thing in video games is for franchises to crossover with one another. Recently, we reported that Rick Sanchez and Superman have come to Fortnite. While Nintendo are less keen to partake in such crossovers, Sony appears to be more open to the idea, with a new leak revealing that Ratchet & Clank are set to be coming to Fall Guys.
Alongside Fortnite and Super Smash Bros. Fall Guys is one of the biggest games to feature characters and crossovers from a number of franchises.
Previously, the Takeshi's Castle- styled Battle Royale game has featured costumes from a number of franchises including Team Fortress, Portal, NieR: Automata and more. As discovered by leaker KrxnkyFG, a Ratchet skin, from the PlayStation-exclusive Ratchet & Clank franchise, will soon be making its way to Fall Guys.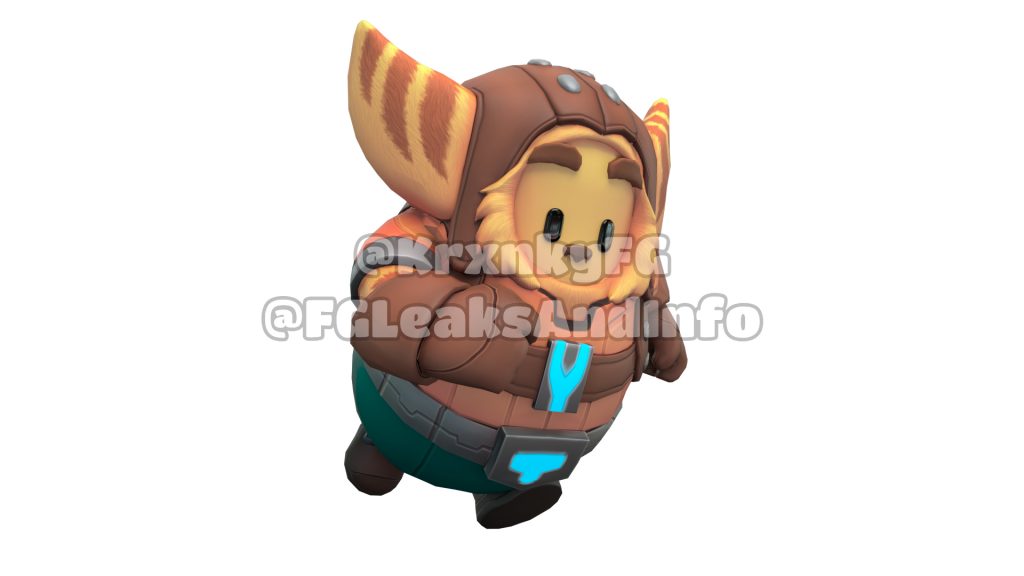 This lines up with the upcoming release of Ratchet & Clank: Rift Apart, which is set to launch on the 11th of June exclusively for PS5. Unlike some other costumes, this one will be obtainable through achieving a select set of challenges.
This isn't the first time that Ratchet & Clank have crossed over to other franchises. The characters were recently brought into another viral game – Among Us. While the notion of crossover skins is nothing new (and may even be oversaturated for some), this lines up well with the dimension hopping mechanics of Rift Apart – and so serves as a fun and unique marketing strategy.
Discuss on our Facebook page HERE.
KitGuru says: Are you excited for Rift Apart? What did you think of the reviews? Do you still play Fall Guys? Let us know down below.