The biggest file sharing website in France, Zone-Telechargement, has been shut down after being seized by the police. This will see millions of file sharers looking elsewhere for their content, as Zone-Telechargement was ranked as the 11th biggest website in France at the time of its shutdown.
Launched in 2011, Zone-Telechargement rose to prominence after the shutdown of Kim Dotcom's MegaUpload, which was a popular source of file sharing within France before its takedown in January 2012.
The French government made the announcement of the shutdown following a few hours of confusion after its initial disappearance. It claimed that the site has cost the French media industry some 75 million euros in losses. While those sorts of stats are always a little hard to confirm, Zone-Telechargement did allow direct downloads of copyright protected content, which isn't very easy to defend.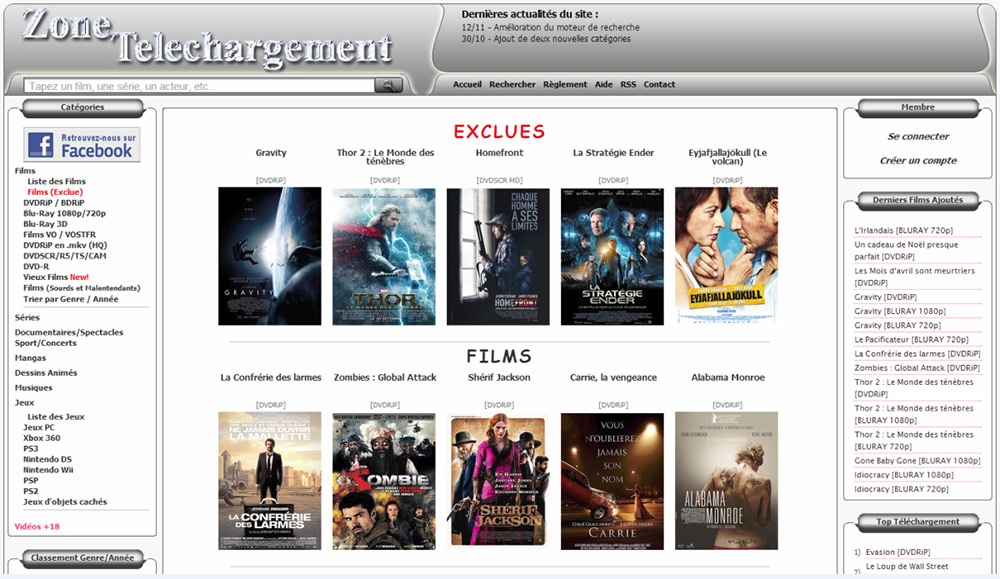 Source: Debrideurs
TorrentFreak has it that the operators of this site, also ran another direct download site, known as DL-Protect. The shutdown of both sites led to the arrest of seven individuals from the Andorran region between France and Spain, with two still in custody. Police really took those charged to task, seizing assets like cars, real estate and bank accounts.
Over the past few years, the two sites are said to have generated some 10 million euros in advertising funds.
Discuss on our Facebook page, HERE.
KitGuru Says: While of course we know that the visitors to such sites will simply go elsewhere for their file sharing needs, this is quite an impressive takedown for the authorities. It's rare that they get such big targets in one fell swoop.