Although Windows 10 was only released at the end of July and is now in the hands of more than 110 million users around the world, it was nestled into a few million Windows Insider PCs well before that. The purpose of that OS early access was to make it possible to find bugs and flaws in the system and iron them out before launch, but as you might expect, Microsoft didn't manage to get to all of them. One in particular has a few KitGuru readers irritated: sticky corners.
The issue was first raised by a user on the Microsoft support community at the end of March this year. It said that there was a problem when moving the mouse from the left monitor to the right, when using more than one display. For some reason, the corner of the screen appeared to be catching the mouse somehow, leading to misclicks closing windows and tabs without a need.
While a similar issue was said to be present for some in Windows 10, the user in question was able to fix that with a change to MouseCornerClipLength in the registry, but there is no such entry in Windows 10 or users are unable to access it, so a home fix is out of the question for now.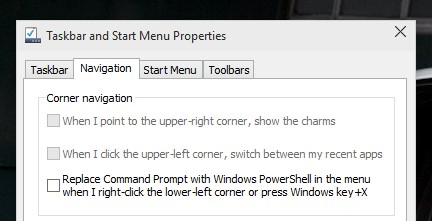 Taskbar options don't appear to help either
Microsoft did initially acknowledge the problem, stating on the very same day the bug was posted that it was "aware of the issue and it is currently being investigated. Stay tuned and we will update this thread when additional information becomes available."
Since then though, there has been no update from Microsoft on what's being done, leaving affected users frustrated.
There are however several pages of people complaining about the issue, suggesting there are even more affected users around the world who simply haven't decided to complain about it.
Discuss on our Facebook page, HERE.
KitGuru Says: What do the rest of you think of Windows 10's sticky corners? Is it annoying when moving between monitors?
Thanks to Artem for the tip.