Update: Way back in August 2016, it was discovered that Google is building a brand new operating system, currently codenamed 'Fuchsia'. Since then, things have been a little quiet on that front but this week, new footage of the OS in action has been released, showing off the UI elements.
In the video above, you can see a preview of the Fuchsia OS. The User Interface is codenamed 'Armadillo', which is the main focus of the video. Interestingly enough, Armadillo is built in Google's Flutter SDK, which is used to create code/apps that can run across multiple platforms, including Android, iOS and now, Fuchsia.
As seen in further images posted online by Ars Technica, Fuchsia appears to be a smartphone/tablet focussed operating system, indicating that perhaps Google has bigger plans for this OS in the long run. There appears to be a focus on multitasking too.
Original Story: Google has had huge success when it comes to operating systems, with Android dominating a large portion of the smartphone market. However, it looks like Google is now looking to the future, as a new OS has been found in the works. The project is titled 'Fuchsia' and rumour has it that this could potentially be the bridge that connects Android and ChromeOS.
At the moment, Fuchsia exists as a pile of code sitting on GitHub and as The Verge points out, Google is currently not commenting on it, nor is it giving away its intended purpose. However, we do know that the system doesn't use the Linux Kernel, which is a change given both ChromeOS and Android are built on top of that.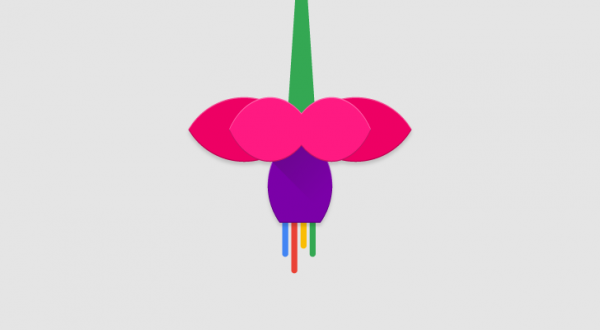 Image Source: Android Police
Instead, Fuchsia is built on Magenta, which is based on a project called 'LittleKernel'. LittleKernel is designed to be used in embedded systems, giving some credit the other rumours claiming that Fuchsia is intended for some of Google's specialised hardware, like the OnHub router.
However, Magenta itself is capable of more than that, with its documentation stating that the kernel targets modern PCs and smartphones that use fast processors. Google's new OS also includes support for graphics rendering, indicating that Fuchsia is meant for more than embedded systems.
The report notes that Google is apparently intending for Fuchsia to be open-source, so while it is staying quiet for now, it decided to build things out in the open right from the start.
KitGuru Says: Fuchsia could end up being a pretty big deal but for now, we still don't really know much about it outside of general speculation. Why do you guys think Google is building Fuchsia?