Microsoft has been working on stepping up its PC gaming efforts for a few years now. Initiatives like Play Anywhere have seen first-party exclusives launch simultaneously on both platforms with save files crossing over. There is more to come though, and the latest Windows Insider update gives us a peek at what that is.
Earlier this year, Microsoft curiously offered State of Decay for free to those testing the most recent Windows Insider build. Normally, Microsoft's PC games pull from the Windows 10 store server, but this particular version of State of Decay came from the Xbox server instead. People have been diving deeper in to this over the last few weeks, discovering more details on GameCore, an upcoming feature for Windows 10.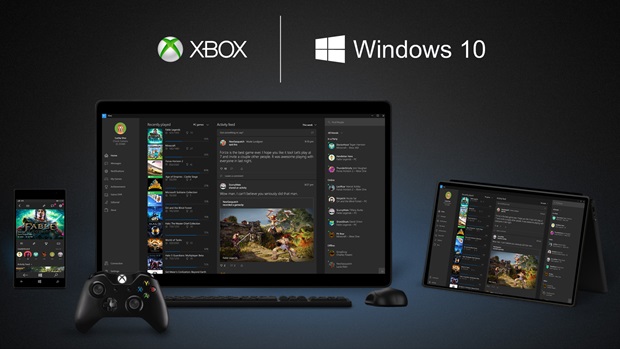 Part of GameCore will see compatibility for several Xbox features coming to PC. This includes several drivers, such as the Microsoft Gaming Filesystem and the Microsoft Gaming Install filter driver. Both of these are systems used by the Xbox One to install and run games.
As Thurrott reports, Microsoft appears to be bringing the entire Xbox One installation and service feature set to Windows. This will allow PCs to read the Xbox file format, meanwhile steps have been taken to allow PC users to download from Xbox servers. The idea is to make PC completely compatible with Xbox games and services, giving users access to their entire library across PC and Xbox without the need for two separate versions of a game to be built.
The positive here is that this will truly combine the Xbox/PC ecosystems, giving Microsoft an even larger install base to build from and offer upcoming games to. However, there are still lingering questions surrounding how this will work. Will Xbox games on PC have graphics options? Mouse/keyboard support? Frame rate caps?
We are still waiting on Microsoft's official announcements regarding these new GameCore features. However, GDC is coming up soon, so hopefully we'll hear more then.
KitGuru Says: Xbox games running on a PC sounds good on paper, but if we are all going to be limited to controllers and specific graphics options, then that will be a problem. Still, we are only just scratching the surface of what Microsoft is up to at the moment. Hopefully any lingering questions will be answered soon.