We have another Steam scam coming to light this week. Just yesterday, we learned of a game that doubled as a cryptocurrency miner. Today, we are finding out about a game that is being used to scam people with fake Dota 2 items on the Steam marketplace.
A game called 'Climber' launched on Steam recently and utilised rip-off versions of rare items from the Dota 2 marketplace. This led to fake versions of items like the 'Dragonclaw Hook', which usually sells for hundreds of dollars on the Steam marketplace. The Climber version of the item looks exactly the same, both in image and description. The developers of Climber took things a step further, changing the game's icon to look exactly like the Dota 2 icon, making it easier to scam people in marketplace trades.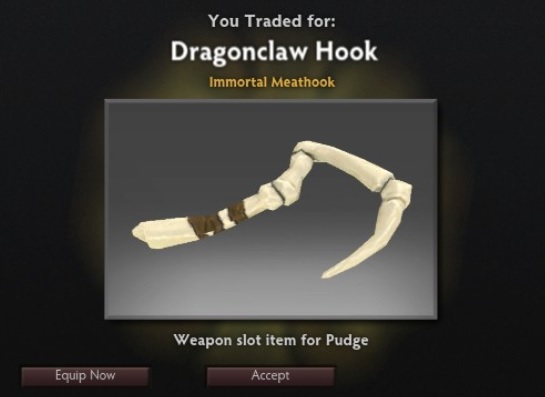 As sleuths on Reddit discovered, this isn't a first offence for the people behind Climber. The developer of the game goes by the name 'Kirill_Killer34' and the publisher is listed as 'The Team A'. Collectively, the pair has several games on Steam intended to take advantage of Valve's marketplace, and even the achievement system.
Valve is in the process of removing these games from Steam, with Climber being the first to get the axe. Valve will now need to look into ways to stop scams like this from taking place in the future.
KitGuru Says: Valve has a real problem on their hands because they easily allow these developers onto their store. Do you think that Valve needs to tighten up their developer review processes?