In a move that can't please Yahoo or its potential new owners at Verizon, around 200 million of the web giant's customer details are said to be available for sale on the dark web. Yahoo has said since that it is aware of the claim and is working to confirm its accuracy.
This couldn't come at a worse time for Yahoo. It recently accepted a bid from telecom giant Verizon of $5 billion to buy out its entire corporate assets and technologies. Although there has been no suggestion from Verizon that such a leak could affect the deal, it has the potential to devalue Yahoo if customer data is out in the wild and doesn't paint it in a strong light at a time when it wishes to appear worthwhile.
However as the Telegraph points out, it may well have been that Verizon was contacted by the person behind the alleged hack and refused to pay a ransom fee for the data. Supposedly the account information comes from an old 2012 leak, thereby being relatively invalid considering many will have changed their login details since then.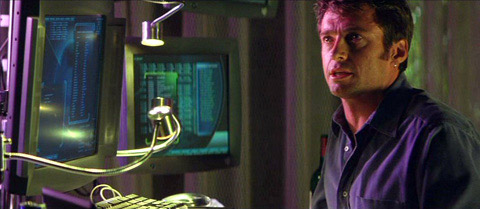 No word yet on how many monitors the hacker had, but it must have been a lot. Source: Warner Bros.
Indeed when Motherboard attempted to test many of the login details from a random sample, although some appeared to be from legitimate Yahoo accounts, most of them had been closed.
More evidence to suggest the leak isn't anything that exciting for the hacking community, is that the sale price is so low. The details are being advertised at a price of three Bitcoins, or around £1,200 – hardly a king's ransom.
It goes without saying that if you think your Yahoo account may have been compromised, change your password to something new and complicated, and watch out for emails from Yahoo accounts for a few weeks. If they seem suspicious, don't open them.
Discuss on our Facebook page, HERE.
KitGuru Says: Standard password safety practices guys: unique passwords for every service; strong passwords with capitals, numbers and symbols, and change them on a semi-regular basis.