I'm not going to pretend to know much about the stock market or share trading, but what I can do is reference '80s movies and tell you that the big bad guys from those Wall Street film productions may become a thing of the past, in the future. Thanks to advanced AI looking at algorithms and analysing online history of those taking part in trades, it could soon be easier than ever to catch out the cheats.
The Financial Industry Regulatory Authority (FIRA) has been investigating the use of artificial intelligence to tackle stock fraud and cheats for a while now and is looking at using several techniques to augment their own surveillance of the industry. Analysing online communications to pinpoint anyone bragging about making money around big trades is one idea. It can also more easily live monitor stock transactions for anomalies in trading.
The area that researchers are most excited about though is detecting patterns in trading that watchdogs haven't seen before.
"The biggest concern we have is that there is some manipulative scheme that we are not even aware of," said FIRA executive VP, Tom Gira to Reuters. "It seems like these tools have the potential to give us a better window into the market for those types of scenarios."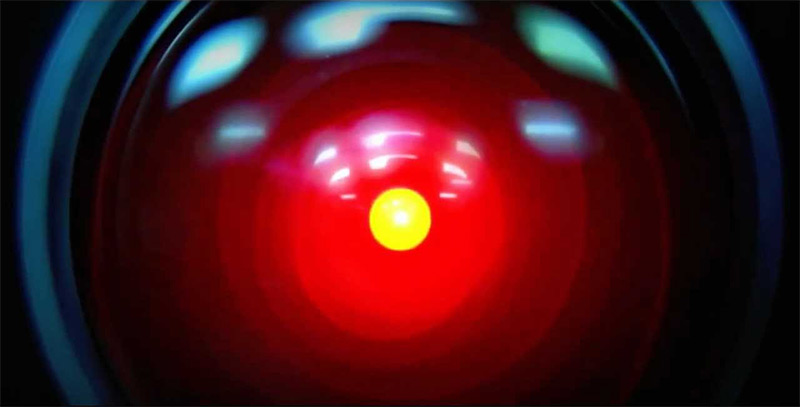 I'm sorry Dave, I'm afraid I can't let you make that transaction. Source: Metro-Goldwyn-Mayer.
Funnily enough though, it's not that the AIs are better at monitoring than traditional anti-fraud software, but that they are more objective. As well as detecting potentially problematic transactions, they are then able to analyse them with a much more human like understanding of trades, in order to pinpoint the ones which are more likely to be really worth investigating.
FIRA isn't the only organisations developing AI for stock surveillance. the Nasdaq and London Stock  Exchange are both looking to utilise it by the end of the year. Mostly developed in house, the exchanges expect to make a mint licensing the technology to other financial institutions like banks to help thwart certain activities too.
Although we'll have to wait and see how this software performs in the wild before we know its true effectiveness, financial organisations believe that they have the potential to take on tasks that would take years to perform through traditional methods and instead monitor them in real time.
Discuss on our Facebook page, HERE.
KitGuru Says: Do you guys think AI safeguards are likely to drum up much in the way of false positives? As much as this seems like a smart plan, AI controlled oversight seems doomed to cause problems as well as fix them.