If you tried to play a Battle.net game this morning, whether it was Overwatch, Hearthstone, Heroes of the Storm of something else, you might have run into a few difficulties. That's because some nefarious individuals launched a DDOS attack on the service. Fortunately Blizzard's response was swift and exact and managed to halt the service denial in its tracks.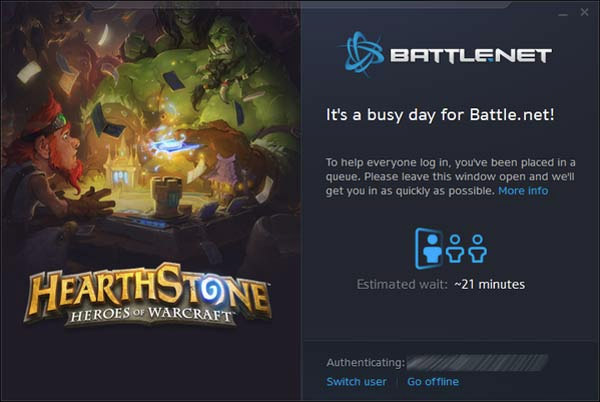 Source: OSM
"It looks like we experienced a potential DDoS on one of our datacenters," a Blizzard representative said, on the official forums. "Initial impact appears to have ended and our engineers [have] put up some buffers to resolve the issue, and realms should start recovering. We're continuing to monitor and work on mitigating the impact."
Shortly after, it Tweeted out a confirmation that the attack had been resolved and all problems brought to a close.
[#Bnet] Tonight's DDoS impact appears to be resolved, and our team continues to monitor all services. Thanks for your patience, everyone!

— BlizzardCS (@BlizzardCS) April 14, 2016
Although a reasonably well known hacking group has taken responsibility for the attack, as per our policy of not giving publicity to those responsible for hacks, we won't be naming it. We can speculate about why it took part in the attack though.
Traditionally it's a group that just "likes to watch the world burn," as Alfred once said, but PCGamer wonders whether it could be the close of the Nostalrius fan-server in World of Warcraft that triggered the digital sit-in.
Discuss on our Facebook page, HERE.
KitGuru Says: Good to see Blizzard is on top of these sorts of attacks. Little is more frustrating than wanting to play a game to relax in the evening and being unable to do so.