In the aftermath of the Edward Snowden revelations, the US tech industry took a big hit in consumer confidence, as it came to light that many of the biggest companies had been feeding the NSA and GCHQ customer data. While arguably not their fault as they were legally required to do so and legally bound to not talk about it, many of those companies have been trying to show customers that they are interested in protecting data. To help bolster that claim, two major lobby groups for the US IT industry have sent a letter to President Obama demanding that he not attempt to weaken encryption standards to aid intelligence agencies.
"We are opposed to any policy actions or measures that would undermine encryption as an available and effective tool," reads the letter (via Reuters) from the Information Technology Industry Council and the Software and Information Industry Association, which between them represent everyone from, AMD, to Canon, Yahoo, Twitter, Samsung, Google and Facebook. It also highlighted how online commerce in the '00s only flourished because people felt secure using their credit cards online and that a loss of confidence could be devastating for many industries.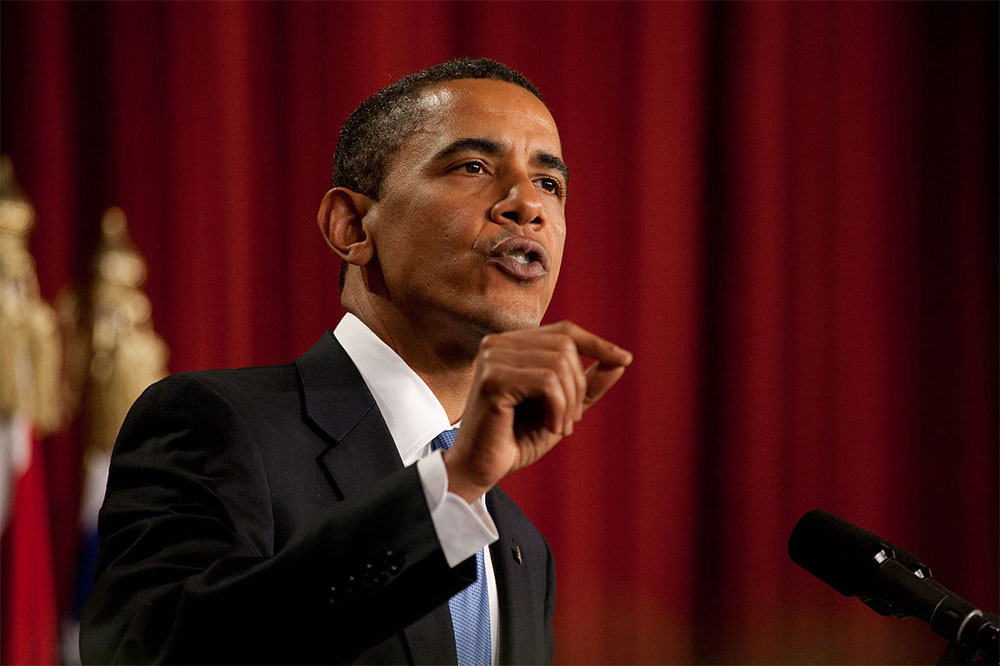 Backed by rhetoric from attorney general Loretta Lynch, Obama has recently made claims that tech companies should help the NSA and other federal bodies to be able to read encrypted communications. While he stopped short of suggesting a backdoor should be built in specifically for them to use, that is likely what would need to happen to appease his administration.
Obama's staff has used language very much like that of David Cameron in the UK, both of whom have suggested that encryption is a tool for terrorists. This is something that many analysts disagree with, pointing to those that utilise encryption to subvert dictatorial regimes or to organise outside the scope of government surveillance, which is considered important for democracy. It is also something that's being explored by individuals communicating over channels that should be secure, like when talking with their lawyer.
As we know GCHQ loves spying on that sort of thing.
Discuss on our Facebook page, HERE.
KitGuru Says: It's good to see the tech companies standing up for their customers in this way. Whether it will get very far remains to be seen.
Image source: Wikimedia