The Crossrail project, a new underground railway that will link up parts of Greater London with the surrounding city and other rail networks, is coming on apace. While the project was proposed as far back as the 1940s, approval was only given in the late '00s and construction only started in 2012, so to have near completed tunnels is quite an achievement. To celebrate that fact, the developers have flown a few drones down into the man made tunnels to show just how they are progressing.
Most of the digging has been completed at this point and it's only the linking of different stations and other tracks which needs to be completed – hence the large wall of concrete blocking Paddington off from the rest of the tunnel.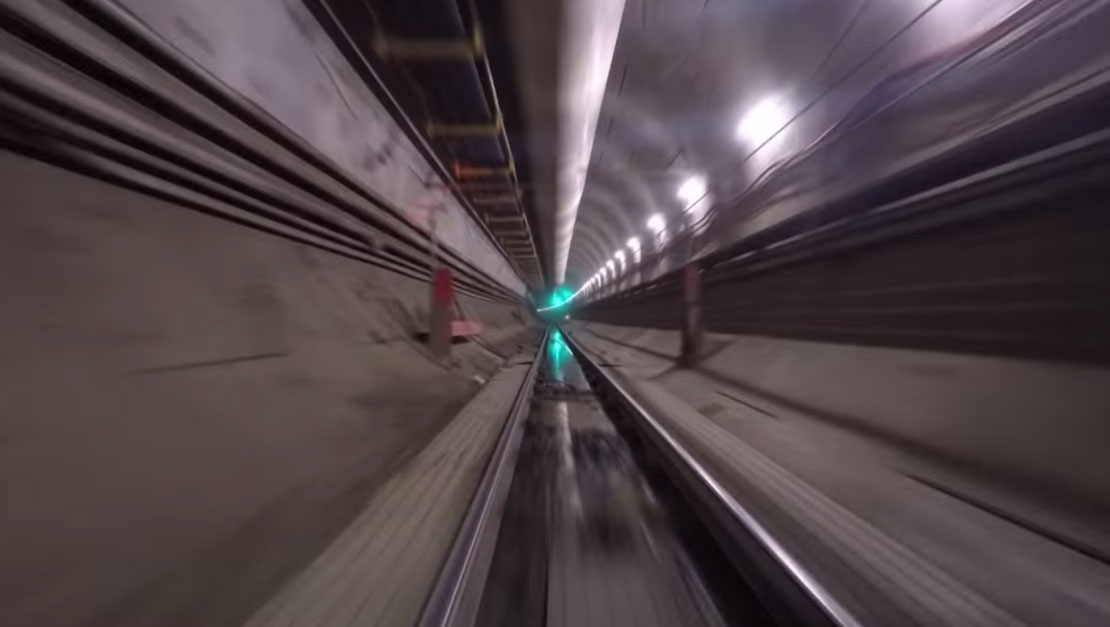 It's either a new tail network, or they're building a Stargate…
The £14.8 billion project is designed to open up a new high-speed connection between parts of Berkshire and Buckinghamshire, via central London, to Essex and South East London, whilst also alleviating pressure on the District and Central lines of the London Underground. All in, the 1,000 tonne boring machines have dug out as much as 26 miles of tunnel under one of the largest cities in the world, whilst dodging all previous underground developments and utility piping.
[yframe url='http://www.youtube.com/watch?v=2e-PW3QlJQY']
Now it's a matter of bridging connections with existing lines and constructing the ten new stations that will run along the Crossrail line. Passengers can expect the service to be finished by 2017, with passengers finally allowed to make use of it in 2018.
Discuss on our Facebook page, HERE.
KitGuru Says: Quite a monstrous project. It will be interesting to see if this ends up using any of those automated trains we heard so much about last year.