Following on from the Bangladeshi hack last month that looked to spirit away almost a billion dollars worth of funds, Vietnam's Tien Phong Commercial Joint Stock Bank has been hit in the same way. Using an exploit in the SWIFT bank messaging system, hackers attempted to steal a further $1.13 million.
Unlike the hack of the Bangaldesh bank however, in this case Tien Phong was able to halt the transaction before it took place, preventing all of the money from being transferred to the attackers' accounts. This may have been because the creator of the Swift technology that underpins many of the world's banks, issued a warning on Friday that another of its systems had been compromised.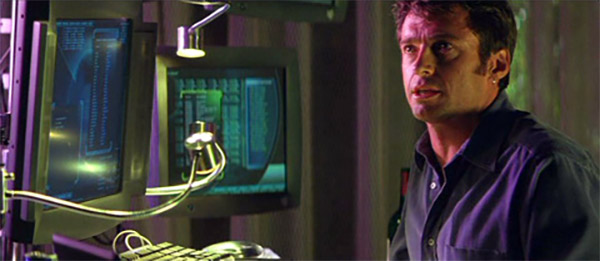 Source: Warner Bros.
"Via a risk warning and oversight system and a tight internal control process, TPBank has identified a suspicious transaction worth more than a million euros transferred by invalid SWIFT messages that was not executed by the bank itself," Tien Phong said (via Bloomberg). "This attack … did not cause any losses and had no impact on the SWIFT system in particular and the transaction system between the bank and customers in general."
Despite how fortunate it was in this instance though, Tien Phong Bank will no longer be using a third party service where the SWIFT transaction request is said to have originated from. A PDF reader was said to be responsible for the vulnerability, so it may be that other changes are made to the way SWIFT operates in the future to counter that.
In other instances, like the Bangladeshi hack, more traditional hacks have been used, including installing keyloggers on banking systems without anti-virus protection.
Discuss on our Facebook page, HERE.
KitGuru Says: The traditional banking infrastructure has proved much less secure than you might imagine in recent months. You have to hope that this is making other banking organisations take notice and add an extra layer or two to their security.