Facebook's photo sharing side-project, Instagram, has announced that it will soon start serving adverts to UK visitors, as an expansion of the US launched ad campaign it began last year. Ads will, much like services like Twitter, come in the form of 'sponsored' posts and images, with companies like Starbucks, Sony and Rimmel London expected to be some of the first to appear.
While the images shown have been said to be clearly marked to display them as sponsored content, Instagram will likely integrate them quite smoothly, as nothing makes an advert more effective than when you don't realise that's what it is.
"Images are fast becoming a primary way that people communicate – both the everyday and the spectacular," said James Quarles, global head of business and brand development at Instagram (via Telegraph).
"Our aim is to help brands create ads that feel as natural to Instagram as the photos and videos people already share and enjoy."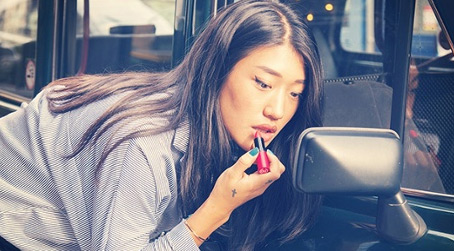 Rimmel was one of the first advertisers to sign up
This advertising push is a move by Instagram to make its service more financially viable and potentially one that could survive without Facebook pushing traffic to it if needed.
The photo sharing service began life as a free iPhone app back in 2010 and made waves by incorporating some basic filters to make people's photographs look quite different than the high-definition images we've come to expect in the era of modern smartphone cameras.
After the app was brought to Android, Facebook swooped in and picked up the service for a billion dollars in 2012. Presumably it's still working on recouping that investment.
Discuss on our Facebook page, HERE.
KitGuru Says: Any of you guys big Instagram users? Do you think this will change how you use the site/app?