If Minecraft's biggest selling point is its accessibility, then Gameband + Minecraft is designed to make it even more so. It's a wearable wristband that carries the game of Minecraft in its USB connected guts and can connect you to your save game too, meaning that wherever you are in the world you can bring your world with you.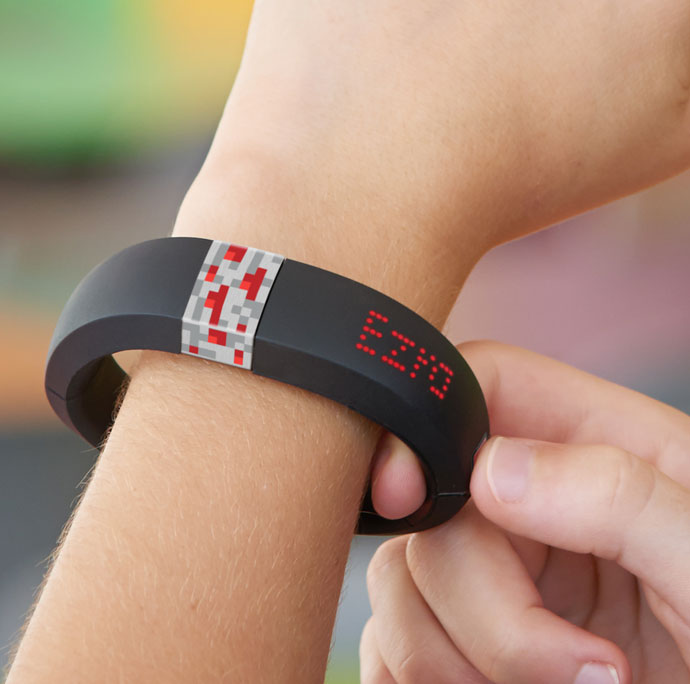 To make it work, all you have to do is plug the little device into a laptop or desktop – be it a Windows Mac, or Linux machine – and you're off and running. Games played on the device are automatically saved to the cloud and locally, so your efforts won't ever go to waste.
[yframe url='http://www.youtube.com/watch?v=nfg_tH4ZKIs']
The connection on the device is USB 3.0 and it's all splashproof, so don't worry if you get caught in the rain, your game is safe – just don't go swimming with it on. There's also an LED indicator on the side too, which can be customised to show whatever you like, be it a clock for checking the time, or a custom scrolling image – all of it can be controlled using the built in PixelFurnace application.
For those that like custom content too, the Gameband + Minecraft comes loaded with pre-built maps and challenges from the likes of SethBling, Dragnoz and HyPixel.
The Gameband + Minecraft can be bought for around £70 on the official store and comes in two sizes.
KitGuru Says: Although Minecraft isn't a game I'm that fussed with, I like the idea of the Gameband. There's certainly a few indie titles I wouldn't mind carrying with me. If they could make a customisable module that lets you load in your favourite game at the time, that I would like to have.