Nvidia Corp. on Friday announced a new version of Tegra Note 7 media tablet with 4G/LTE wireless connectivity. The device is the first product to integrate the company's Icera i500 software modem. The addition of fast cellular connectivity added $100 to the price of the gadget. Separately, the company revealed plans to sell Tegra Note 7 in Western Europe and other countries.
The Tegra Note 7 is powered by Nvidia Tegra 4 application processor (four ARM Cortex-A15 cores, a power-saving core, a GeForce graphics engine with 72 stream processors). The tablet features 7" display with 1280*800 resolution, 16GB of embedded NAND flash memory, 5MP rear camera with autofocus and Chimera computational photography technology (but without a flash); a camera on the front; microUSB, microHDMI and 3.5mm audio connectors; a stylus with Nvidia's DirectStylus tech support as well as microSD TransFlash memory card slot.

The original Nvidia Tegra Note 7 was unveiled back in September, 2013. Starting from the second quarter, Nvidia's partners will also offer a version of Tegra Note 7 with integrated Icera i500 modem that supports 3G/3.5G/4G/LTE in both the U.S. and Europe. The Wi-Fi-only Nvidia Tegra Note 7 costs $199, the version with 4G/LTE baseband capabilities will retail for $299.
Separately, Nvidia said that the entire Tegra Note 7 family also received an over-the-air update that upgraded the operating system to Android 4.4.2 (Kit Kat), which includes support for Gamepad Mapper which turns touch-based Android games into ones that can be enjoyed with the physical controls of a Bluetooth controller.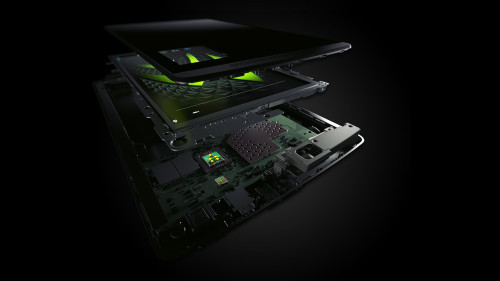 Nvidia is also expanding the Tegra Note 7's availability, bringing it over the next few months to Western Europe, Brazil and Ukraine.
KitGuru Says: If even Nvidia can bring an Icera i500-based device to the market only in Q2 2014, then it looks like products from other companies will follow significantly later.