The progress Samsung has made to leave behind its 2016 Galaxy Note 7 debacle has been reduced to ash after a brand new Galaxy Note 9 reportedly caught fire earlier this month. This has sparked a renewed concern surrounding the supposedly "safer than ever" batteries, as the affected New Yorker files a lawsuit against the smartphone manufacturer.
"The battery in the Galaxy Note 9 is safer than ever. Users do not have to worry about the batteries anymore," claimed CEO Koh Dong-jin in the marketing for Samsung's new phablet device. A new "battery safety check" ensures that there was purportedly no chance of the Galaxy Note 9 catching fire, according to executive Kate Beaumont.
The charges made by real estate agent Diane Chung beg to differ, however, as the NY Post reports that the device got uncontrollably hot after being placed in her bag, forcing the New York resident to empty the contents onto the floor. The mobile continued to burn until a witness picked it up with a cloth and took it to a nearby bucket full of water.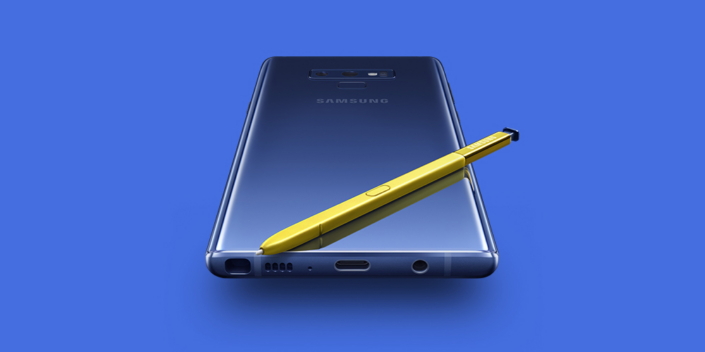 Chung's lawsuit attempts to claim for unspecified damages due to the contents of her bag, and the bag itself being destroyed, along with an outright ban of Galaxy Note 9 sales within the state. This is reminiscent of the widespread issues plaguing batteries within the Galaxy Note 7 two years ago, although the company assures the press that it is currently an isolated incident.
"Samsung takes customer safety very seriously and we stand behind the quality of the millions of Galaxy devices in use in the United States," Samsung explains in its public statement. "We have not received any reports of similar incidents involving a Galaxy Note 9 device and we are investigating the matter."
It isn't clear what caused the instance with Miss Chung, but fortunately no one was hurt in the incident.
KitGuru Says: It's not good to see such a harmful problem rear its head once again, but hopefully this is as isolated as Samsung is making it out to be. If you do have a Galaxy Note 9, it might be worth downplaying its usage until Samsung clarifies the matter further. We will update the story as it progresses.