Nintendo might be the first major platform holder to make a gaming console based on Android, if new rumors are to be believed. This would be a big departure from Nintendo's previous strategy, which often involves closing everything down with a proprietary operating system and region locks on software.
According to Nikkei, a Japanese news outlet, the Nintendo NX, which won't be fully revealed until 2016, may make use of Android. The NX is poised to be Nintendo's successor to the Wii U, which has struggled on the market for a few years now, costing Nintendo a ton of money in the process.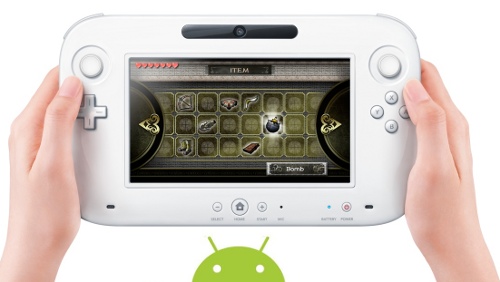 Image source: Android Community
Speaking with Nikkei, an unnamed source said that the NX "operating system is loaded with Android", they then went on to say that "this would be able to speed up getting all game developers on board".
Apparently, this is all in an effort to make the Nintendo NX a more attractive option for developers looking to make cross-platform titles. Right now, the Wii U is struggling with developer support due to its proprietary systems, meaning that a dev could not bring a cross-platform title to the Wii U as easily as it could with the Xbox One, PS4 or PC.
Nothing has been confirmed yet but this would be quite the change in direction for Nintendo. It would also fit in quite well with its recent shift to developing games for smartphones.
Discuss on our Facebook page, HERE.
KitGuru Says: If Nintendo does in-fact use Android for its next gaming console, then it would mark a huge change in the company's approach to development. Nintendo would also be the first major console platform holder to switch over to an open operating system. 
Via: Kotaku