Hewlett Packard on Wednesday returned to the market of smartphones and introduced its highly-anticipated handsets. The new "Slate VoiceTab" family of devices offers large displays and promising performance. Unfortunately, those hybrid smartphones will be initially available only in India and, perhaps, some other developing countries.
The line of HP's smartphones includes Slate6 VoiceTab and Slate7 VoiceTab devices with whopping 6" (1280*720) and 7" (1280*800) displays. Not a lot of information is known regarding the novelties, but from what HP has disclosed it seems that the devices are to be positioned as high-end products on the markets they are supposed to be sold.
HP Slate VoiceTab hybrid smartphone-tablet (phablet) devices are powered by quad-core application processors (model unknown) use Google Android 4.2 operating system, have 16GB of built-in NAND flash storage (and up to 32GB of external expandable MicroSD card storage), support Wi-Fi technology and sport two SIM cards with 3G. Both devices come equipped with a 2MP front camera and a 5MP auto-focus rear camera for photos and video. The HP Slate6 also features an LED flash on the rear camera.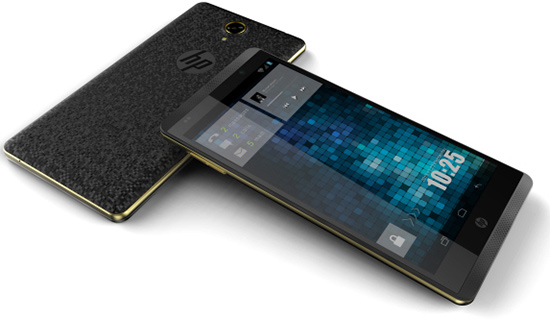 The HP Slate6 VoiceTab is only 8.98mm thick, whereas the HP Slate7 VoiceTab is 9.5mm thick. Both phablets feature premium pixilated, scratch-resistant carbon fiber cases, something not common even for high-end smartphones in Europe and the U.S.
"Consumers are looking to consolidate their phones and tablets, which is propelling the voice tablet market," said Ron Coughlin, senior vice president of consumer personal systems group at HP. "This is an exciting new category that represents a meaningful growth opportunity for HP. Our HP Slate VoiceTab provides consumers with a high-quality product at a great value."
The HP Slate6 VoiceTab and HP Slate7 VoiceTab are expected to be available in India in February.
KitGuru Says: While not all specifications are known at present, the new phablets from HP look decent even for developed countries. Perhaps, after certain tweaking they will become available on established markets as well?