Apple introduced its second-generation media tablet – the iPad 2 – in March, 2011, nearly three years ago. The slate was in many ways better than its predecessor, which was discontinued immediately after the newcomer hit the market, and became a huge success. For a number of reasons Apple still sells the iPad 2 and some people even buy it. Nonetheless, it looks like it is time to tell the tablet "goodbye".
AppleInsider reports that in the first quarter of 2014 Apple intends to sell only around 300 thousand of iPad 2 units, a negligible amount for the company that ships tens of millions of tablets per quarter. The low number suggests that the device is approaching its end-of-life and going forward will not be available. At present, the iPad 2 16GB is sold for $399 and $529 with Wi-Fi and WiFi+3G connectivity, respectively. For the same prices Apple now also offers the iPad mini with retina display that features four times higher display resolution as well as a higher-performing application processor.
The iPad 2 has remained on the market for three years and outlived the third-generation and fourth-generation iPads with retina displays. The tablet is still a rather good product for education and other fixed-function usage models that do not require high performance or high-resolution display. Moreover, the iPad 2 is the last tablet from Apple with 30-pin connectors, which is used by various peripherals. All up-to-date models use the Lightning interface.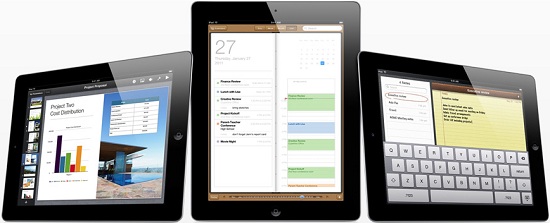 Apple's iPad 2 was dramatically more successful than the first-generation iPad (which global sales totaled around 19.5 million) and was sold in quantities around 48 million units in the first year on the market. Life-to-date sales of the iPad 2 are unknown, but it is clear that tens of millions of people worldwide continue to use this tablet.
Apple did not comment on the news-story.
KitGuru Says: Even today Apple iPad 2 remains a good device from performance and software support point of view. The main drawback of the slate has always been its blurry 1024*768 display, which was below Apple's standards (iPhone 4 set the standard of quality with its retina screen back in 2010) even in 2011. Had Apple included a 2048*1536 display into the iPad 2, the model would have been popular even today.