Even though Steve Jobs told his biographer Walter Isaacson that he was interested in making Apple TV and even knew how to make a unique TV-set, the co-founder of Apple also told other executives of the company that it did not make sense to enter the TV business. Despite of controversy and lack of any evidences, the rumours about Apple's own TV-set continue to float around.
Every year Apple hosts a "Top 100" meeting, which gathers the top 100 executives, managers, and employees, a new book about Apple called "Haunted Empire: Apple After Steve Jobs" reveals. The meeting is a top secret one and often new products are revealed internally at those gatherings, according to a Business Insider report. In late 2010 Steve Jobs hosted his final meeting and asked employees to ask him any questions.
"You've got Steve Jobs sitting right here," said Mr. Jobs. "You're my guys, you can ask me anything you want. I don't care how dumb it is or how insulting it is. I want to make you all feel comfortable about whatever questions you have about the company."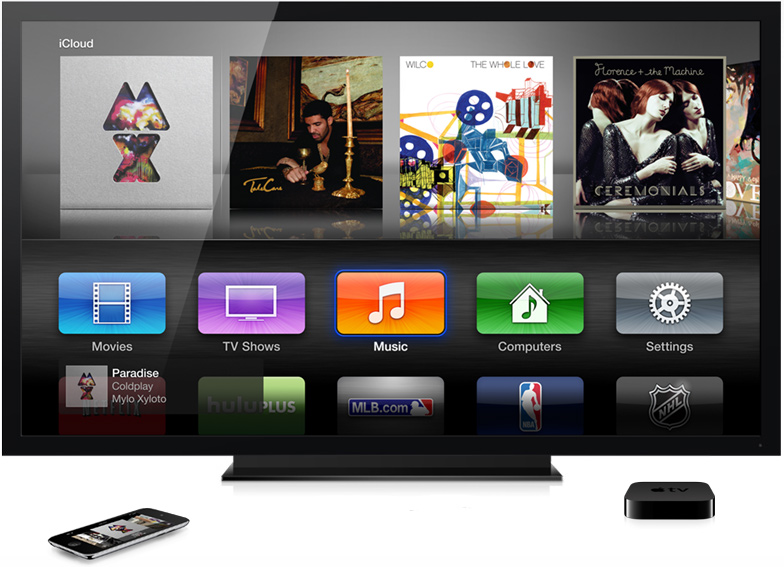 One person asked if Apple was going to release a television since rumours about the product started to float back then. The co-founder of Apple is reported to have said that it did not make any sense to enter the market of TV-sets.
"TV is a terrible business. They don't turn over and the margins suck," said Mr. Jobs.
TVs are replaced very rarely, usually once in a decade, unlike smartphones which are replaced every couple of years. Therefore, unless Apple grabs a significant chunk of that market, it may not earn enough money on the product line.
KitGuru Says: While Steve Jobs might not like the idea of entering TV business, his successors Tim Cook and Jonathan Ive may have different ideas. For example, Mr. Jobs criticized media tablets with 7" displays, but Apple released a 7.9" slate in 2012. The iPad mini is one of Apple's most successful products ever. A similar scenario may happen to Apple TV.