Advanced Micro Devices and OCZ Storage Solutions, a subsidiary of Toshiba Corp., on Monday said that they would showcase personal computers powered by AMD hardware and Vector 150 series solid state drives at the Game Developers Conference later this week. The systems will illustrate how developers can enhance productivity and efficiency in their work.
"Our presence at the 2014 Game Developer Conference will feature a number of high-performance gaming systems running 24/7 in harsh conditions," said Darren McPhee, director of product marketing at graphics business unit at AMD. "We knew that OCZ Vector SSDs were uniquely ready to meet the reliability requirements of our gaming installations. Between the high performance graphics of AMD Radeon GPUs and the fast load times of OCZ Vector SSDs, visitors to AMD's booth in the South Hall are in for a great gaming experience!"
GDC enables OCZ to team up with valued industries partners like AMD to reaffirm the company's commitment to the gaming market segment, and promote the use of NAND flash-based storage for both developers and the gamers themselves.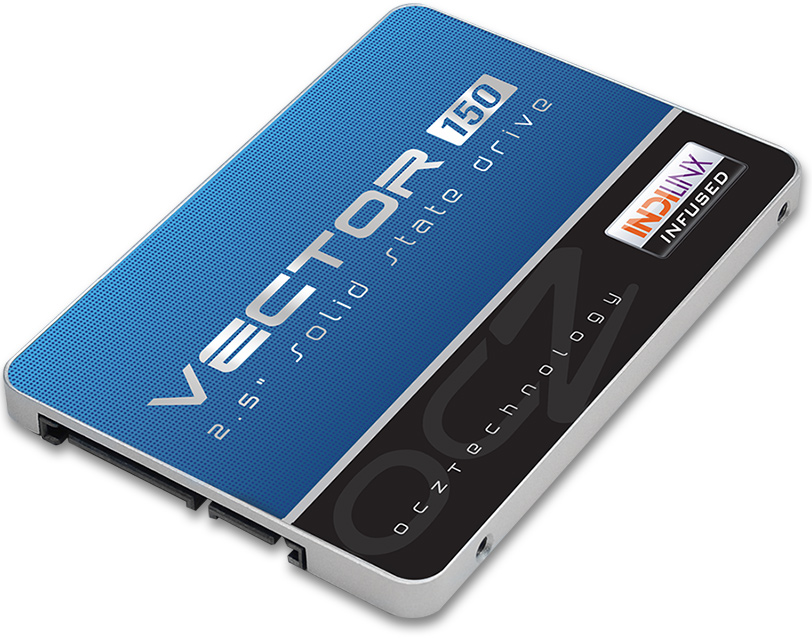 GDC is the world's largest game industry event, attracting over 23 thousand professionals including programmers, artists, producers, designers, audio professionals, business decision-makers, and other digital gaming industry authorities. OCZ's premium Vector 150 series, designed for workstation users along with enthusiasts, will be in AMD systems that promote improved CPU and GPU performance, enhanced rendering, speed, and overall system performance. Professional developer applications demand peak transfer speeds and ultra-high performance; OCZ SSDs offer 100 times faster access to data, quicker boot ups, faster file transfers, and a more responsive computing experience than hard drives.
KitGuru Says: It is interesting to note that AMD was rumoured to be interested in selling AMD Radeon-branded solid-stat drives about a year and a half ago. Since the company has not started to sell them and now partnered with OCZ to demonstrate the power of solid-state drives, it is highly likely that we are not going to see any AMD-branded SSDs anytime soon.