Satya Nadella, chief executive officer of Microsoft Corp., may unveil a version of Office software suite for Apple iPad media tablet later this month. The set of programs will help Microsoft to boost its revenue in case users of the iPad find the Office useful and necessary.
The world's largest software developer is expected to introduce Office for iPad on the 27th of March, reports Reuters news-agency. The announcement will be made at a special event for press and analysts.
Microsoft gives up some $2.5 billion a year in revenue by keeping Office off the iPad, which has now sold almost 200 million units, according to some analysts. Investors have asked Microsoft to make Office for Apple iOS and Google Android operating systems for years, but Microsoft preferred to keep the suite exclusive for its Windows RT platform, which has so far failed to become popular.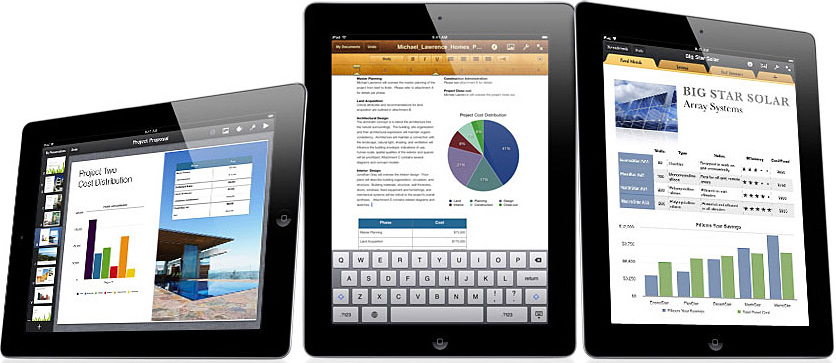 The success of Microsoft Office for Apple iOS is not cast in stone. Apple provides its own Office applications – Pages, Numbers and other – for free with the purchase of new iPads and iPhones. Pages and Numbers can read Microsoft Office documents, hence, it is unclear whether users actually need Microsoft Office and will pay for them.
Microsoft did not comment on the news-story.
KitGuru Says: While Microsoft Office for iPad may not become a bestseller, it may still become an important product for Microsoft since its launch will mean changes that are happening to Microsoft.