After discontinuing its 17-inch MacBook Pro devices back in 2012, it looks as though Apple could once again offer larger models. Reports are suggesting that the firm is set to launch a 16-inch to 16.5-inch MacBook Pro later this year, complete with an "all-new design."
Renowned Apple analyst Ming-Chi Kuo revealed his findings in a research note over the weekend, obtained by MacRumors. Beyond its potential 2019 release and up to 16.5-inch display, little is known about the purported device and its supposed redesign.
Given that customers were made to wait 4 years between the last comprehensive redesign when Retina displays were introduced, it was expected that the current Touch Bar model would last through until 2020. It is a little surprising that this wait might be cut short, however Apple tackling an all-new design isn't entirely unexpected given recent troubles with the butterfly keyboard and "flexgate" problems.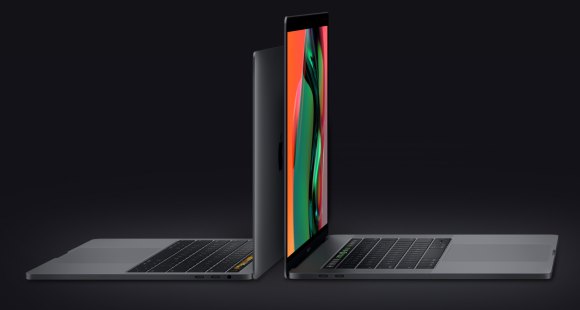 Earlier this month, Apple was approved a patent to end its sticky key problems once and for all, potentially introducing a new glass panel workaround. It's not certain whether this design will make it into a 2019 MacBook Pro, should the reported leak hold water, but it would be considered "all-new."
Kuo's research also teased the possibility of Apple's return into the professional display market. Apple discontinued its Thunderbolt Display in 2016, forcing new users to opt for LG's UltraFine 5K. It looks like Apple could be taking things into its own hands once again, as Kuo notes plans to introduce a 31.6-inch 6K display with a "Mini LED-like backlight design."
Lastly, the company could potentially debut a 32GB RAM variant of the current 13-inch MacBook Pro design. Currently, that amount of memory is limited to the 15-inch MacBook Pro.
KitGuru Says: Considering that MacBook Pro laptops are still widely used in professional industries, more screen real-estate is always welcome. Here's hoping that Apple learns from its previous issues.