Yesterday during Apple's conference, we saw exactly what we expected to see- a new Apple Watch and three new iPhones. However, there were two notably absent products in Apple's catalogue. For starters, there is still no sign of the AirPower Charger coming to market, despite being announced last year to promote the iPhone's new wireless charging capabilities. On top of that, the rumoured AirPods refresh was also nowhere to be seen.
Leaks and rumours have pointed to an AirPods refresh at some point this year. It was claimed that we would see a more efficient wireless chip, better Siri interaction and a new charging case, which would also be capable of wireless charging. Those rumours popped up back in February but they were a no-show last night. Given that the AirPods 2 weren't already officially announced, this is the least surprising of the two absent products during last night's briefing.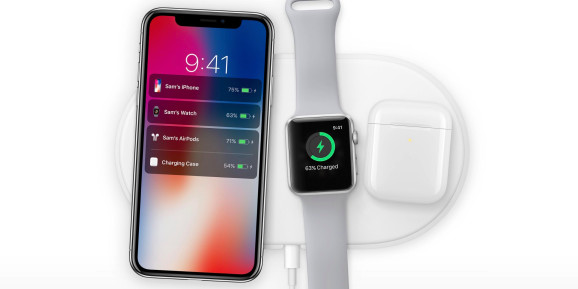 The big surprise was that Apple still hasn't updated anyone on the status of its AirPower wireless charger. This was announced last year alongside the iPhone X and iPhone 8. At the time the charger was announced as being able to power up an Apple Watch, an iPhone and a pair of AirPods all at once on the same mat.
The AirPower charger was given a broad 2018 shipping window but given the lack of nod towards it yesterday, it seems that the launch might be further away than we would expect.
KitGuru Says: As someone who owns several Apple products, including the watch, an iPhone and a pair of AirPods, the AirPower has interested me for some time. This wouldn't be the first time that an Apple product has been delayed but the lack of news surrounding it has been unexpected. Especially since Apple did give updates on the status of the original AirPods when they were delayed.