It seems that Apple's upcoming 5.8-inch OLED iPhone may end up missing its September release date as Apple is reportedly having issues with integrating the Touch ID sensor within the display. This is being described as Apple's "biggest bottleneck" in the build up to mass production of the next iPhone.
According to research performed by analysts at Cowen and Company, obtained by MacRumors, supply chain sources have said that the current yield rate of Apple's Touch ID sensor is too low and Apple appears unwilling to use outside manufacturing help as a solution at this time.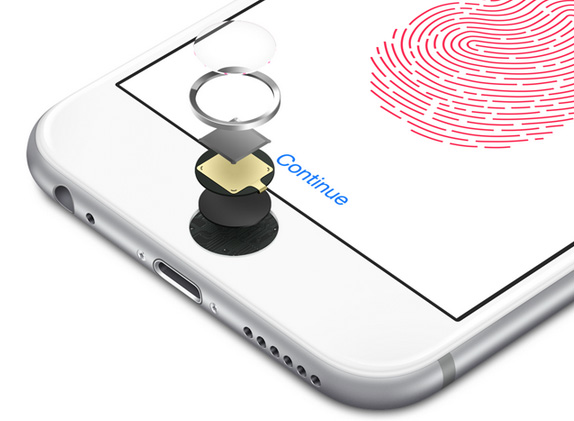 According to the report, there are three potential scenarios if Apple can't resolve its Touch ID manufacturing issues. The first, being removal of the feature entirely from this iPhone. Instead, Apple could rely on Iris or Facial recognition but given Touch ID's security benefits, this seems like the most unlikely step. On top of that, removal of Touch ID would remove Apple Pay functionality.
The second possible solution is to move the Touch ID sensor to the back of the iPhone, this would mean no more issues integrating it within the display but could make the sensor difficult to reach or use regularly. Finally, Apple may just delay production of this specific iPhone model until it can figure out the problem, though an announcement would still take place in September.
Apple is apparently aiming to finalise its Touch ID specification by May and get on with mass production but if yield rates continue to be an issue, production could be pushed back to September. These issues may also be the reason we've not seen many supply chain leaks regarding this specific iPhone, which we still don't have a final name for.
The usual iPhone and iPhone Plus models should still launch on time later this year. These issues seem to be specifically affecting Apple's upcoming 'anniversary iPhone', which will feature an all new design and larger OLED display.
KitGuru Says: The Touch ID sensor is such an important part of the iPhone experience at this point, so removing it simply isn't an option for Apple. Moving it to another location could work, but in doing so, the feature would become much less 'user-friendly'. Either way, if this report is accurate, then it seems Apple could be in a tight spot.