Apple subsidiary, Beats, is counter-suing Steven Lamar, the man who is currently suing Beats for allegedly cutting him out of the company's sale. Beats is claiming that Lamar had falsely claimed to be a co-founder.
Aside from claiming that he came up with the Beats business model, product concepts and iconic designs, Lamar also alleges that other founders had already agreed to pay him some royalties as part of a settlement deal from an earlier case back in 2006.
However, Lamar had only received money for the Studio model of headphones. In response to these claims, Beats and by extension, Apple, are suing Lamar for falsely presenting himself as a co-founder and for using the Beats name to promote his own headphone firm.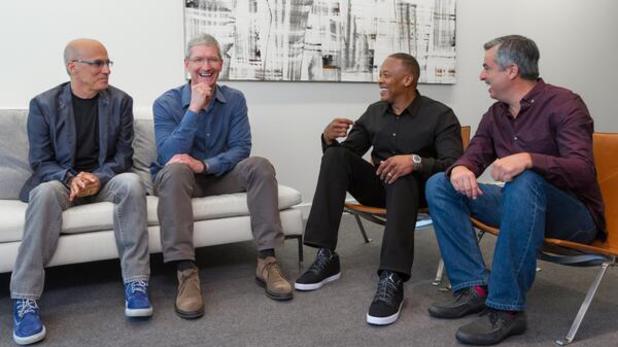 Here's what the filed complaint from Beats says:
"Defendant's claims are false and misleading because Lamar is not a 'co-founder' of Beats Electronics: he does not have – nor has he ever had – any ownership interest in the company. Moreover, Jibe Audio was not responsible for the 'concept, design, manufacturing and distribution' of Beats' headphones."
"Defendant's false and misleading statements are clearly intended to draw a connection between the well-known and extremely successful Beats brand and ROAM's new ROPES headphones, to Defendant's commercial benefit."
Apparently, Dr Dre and Jimmy Lovine came up with the concept and engaged in talks with another of Lamar's firms, SLS International. The three agreed to work together but Lamar breached an oral agreement, which ended in a seperate court case in 2006, which was settled, thus ending the business relationship.
Lamar supposedly only became interested in Beats again once it became public knowledge that Apple was going to buy the firm.
Discuss on our Facebook page, HERE.
KitGuru Says: Lawsuits tend to come around close to a major company acquisition, the same thing happened with Oculus not that long ago after Zenimax Studios tried to claim that it owned Virtual Reality technology right after the company was bought by Facebook. It's unlikely that anything will come of this, especially with Apple behind Beats.