Microsoft has officially announced its next version of Windows, it's called Windows 10 and has been "built from the ground up for a mobile first, cloud world", according to Terry Myerson, Windows Chief.
The new operating system will "unlock new experiences to allow customers to work, play and connect", it will also run on the "broadest types of devices ever" as a one application platform for one product family, unifying Windows on mobile, tablets and the desktop.
The focus of Microsoft's announcement then shifted to Enterprise users, stating that Windows 10 will be "familiar for these companies", and that business users will be compatible with all traditional management systems used today. The company also touted that "Windows 10 is going to be our greatest enterprise platform, ever."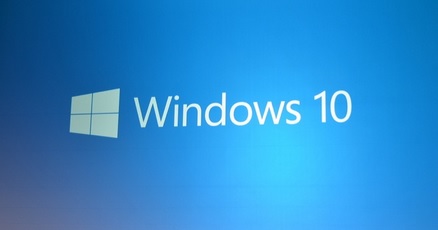 The start menu is officially back for desktop users, Microsoft's Joe Belfiore said that the company is "looking to find the balance, so that all Windows 7 users get a familiar experience on the devices they already have," the new start menu is exactly the same as in the leaks, with traditional application icons on one half and metro style pins on the other, combining both Windows 7 and Windows 8 styles. The Metro portion of the start menu is also customizable.
The search bar on the start menu has seen some improvements and will even bring up web results. Metro style apps can now be windowed and will work better with a mouse and keyboard. Users will be able to access both classic and universal apps. Belfiore said that "we don't want the duality, we want users on PCs with mice and keyboards to have their familiar UI,"
Windows 10 will also feature better multitasking capabilities, allowing users to open up virtual desktop windows and switch between them, much like the 'expose' feature on Mac OS X.
The Windows Charm bar is still around and hasn't been removed, like earlier rumors suggested, although Belfiore admits that he expects aspects of the charms bar to change before the final release.
For those of you that own a two-in-one laptop/tablet, Windows 10 will contain a feature called 'Continuum', which will allow you to switch between the traditional mouse and keyboard input method and a newly improved touch UI.
Microsoft is allowing enthusiasts to try out the Technical Preview of Windows 10, starting from tomorrow. This will be a part of the 'Windows Insider Program', the consumer version will be talked about a bit more at Microsoft's build conference next April, the company is currently aiming for a mid 2015 final release.
There is currently no announcements to be made regarding pricing or upgrade deals.
Discuss on our Facebook page, HERE.
KitGuru Says: Microsoft has re-calibrated its approach to the desktop to address the concerns of Windows 7 users. The technical preview will launch tomorrow and Microsoft is open to sharing it with everyone, will you be checking it out?
Via: The Verge Live Blog