After offering notebooks with touchscreen displays that have not become popular for several years, laptop vendors are reportedly pulling the plug and will cease development of such machines.
Several years ago when demand for laptops started to get lower, whereas sales of media tablets increased quickly, Intel Corp., Microsoft Corp. and a number of notebook makers proposed to make laptops with touchscreens. Since then demand for tablets has stabilized, multiple companies have introduced hybrid 2-in-1 devices and notebooks with touchscreens have essentially become obsolete. Therefore, it is not a surprise that PC makers have ceased to develop new touch-enabled laptops.
Notebooks set to be introduced in the fourth quarter of this year will not feature touch-screens, reports DigiTimes web-site. From now on touch-screens will only be added to 2-in-1s and ultrabooks. Traditional notebooks and gaming notebooks will no longer feature touchscreens, according to the report that cites sources from the upstream supply chain.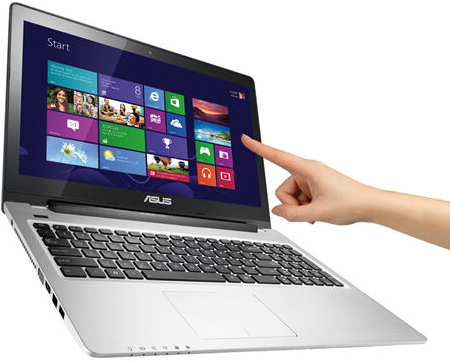 Keeping in mind that touchscreens cost additional money, it is not surprising that laptop makers no longer want to use them, especially in the light of the fact that Microsoft and Intel want notebook makers to offer very cheap laptops in order to compete against solutions based on Google Chrome OS operating system as well as ARM-powered system-on-chips.
It is reported that Taiwanese and Chinese notebook vendors pin their hopes on Windows 9 in 2015 and hope that new software and hardware innovations will stimulate demand for PCs.
Discuss on our Facebook page, HERE.
KitGuru Says: Notebooks hardly need touchscreens, which is why popularity of such machines have always been low. It will be interesting to see how the new laptops powered by ultra-low-power Broadwell microprocessors as well as Windows 9 operating system will affect the market. Theoretically, slimmer form-factors and an OS better tailored for classic input should catalyse many to buy new PCs. However, only time will tell what really is going to happen.