There has been a lot of controversy surrounding Apple and its tax payment strategy in Europe, which involves routeing money through Ireland for lower tax rates. Back in August, the European Commission ended its three-year investigation into the case, concluding that Apple should still owe around 13 billion euros in unpaid back taxes. Tim Cook immediately penned an open letter, expressing confidence in the decision being reversed and now, Ireland is set to appeal the EU's ruling.
Ireland's government is set to formally submit its appeal this week against the European Commission's ruling against Apple, which would force the company to pay out 13 billion euros.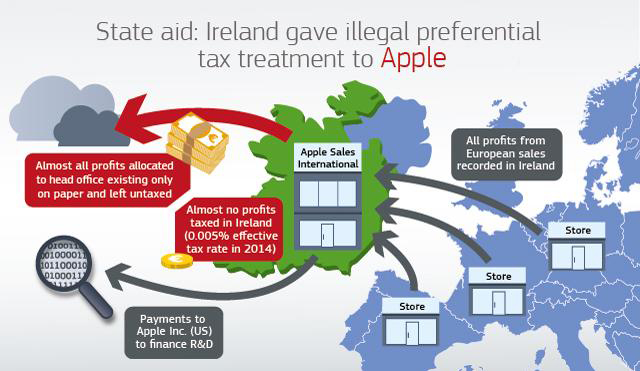 The Irish government took Apple's side early on back when the ruling was first made. Essentially, they are looking to protect the current tax regime, which has attracted plenty of huge companies like Apple over the years.
Whether or not the appeal will change the European Commission's mind remains to be seen but it looks like this case will be revisited.
KitGuru Says: Tim Cook did seem very confident that this ruling would eventually be overturned and now it looks like the first steps are being taken in that direction. Either way, it will be interesting to see if the European Commission sticks to its initial ruling or not once the appeal comes through.