Apple Pay is finally heading to the UK this week, around nine months after its initial announcement last year and it looks like more people will have the opportunity to make use of the feature, as Barclays has caved in and revealed that it would be offering support for the service after all.
This follows customer complaints after it was revealed that Barclays would be the only major UK bank to not support Apple's new payment feature. Speaking with MacRumours, a Barclays spokesperson said that support for Apple Pay would be "imminent" following its launch, which means support may not be there on launch day but it should be close.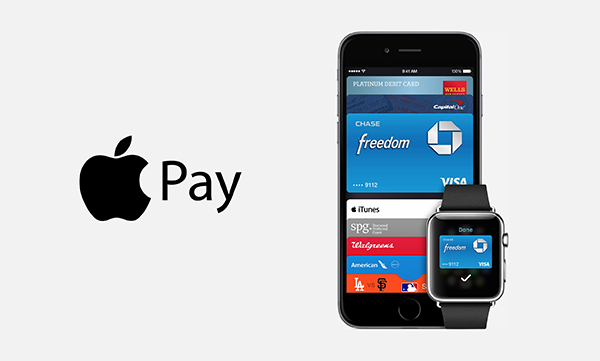 Apple Pay is apparently set to go live tomorrow although UK shoppers will have spending limitations placed on the service. Currently in the UK there is a £20 spending cap on contactless payment methods, this is set to rise to £30 in September but is still not ideal for the feature to be useful to everyone.
Apple Pay allows iPhone users to use their phone to make payments at stores, rather than having to whip out a debit/credit card. The feature has seen wide-spread support in the US so far, with the UK being the only other country to have access to it. If all goes well than Apple will likely focus on rolling out Apple Pay to more parts of the world in time for the new iPhone launch later this year.
Discuss on our Facebook page, HERE.
KitGuru Says: While mobile payment services have existed in the past, it is important to note that Apple is the only company that pushed it enough to the point where such a service could see wide-spread support. It has also opened up the doors for retailers to begin supporting the likes of Google Wallet, or even Samsung's own upcoming mobile payment method. Apple Pay might not be an innovation but at least it got things moving in the right direction.