There could be more trouble brewing between Apple and Samsung right now as a recent Samsung patent filing just surfaced online and it seems to illustrate a smartwatch with the exact same design as the already released Apple Watch. The patent is for a 'wearable device' and was filed by Samsung just this week.
Patently Apple spotted the filing initially and did some digging to find device drawings that look incredibly similar to the Apple Watch, with similar screen size, thickness, button placement and sensor placement.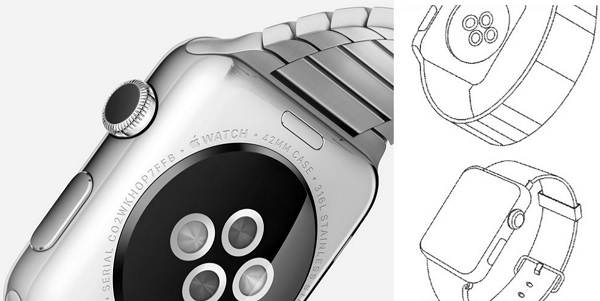 The drawings are found on the 9th page of the patent application, showing a perfect match for many of the design points found on the Apple Watch. So far, neither Samsung or Apple have commented on the likeness found here but obviously like with all patent filings, this doesn't guarantee a final product. This could just be something that Samsung is looking to keep in its back pocket for now.
KitGuru Says: There are too many similarities between Samsung's patent and the Apple Watch to just ignore. This might not amount to anything but I doubt Apple would be particularly happy about this.