Just as the rumours predicted, this week Apple quietly introduced a new range of MacBook Pros, complete with new Intel 8th Gen processors. It also comes with a few other features, like True Tone display support, a T2 subprocessor for improved security and a redesigned keyboard.
Apple came under fire this year as more MacBook Pro owners complained that their butterfly switch keyboards were suffering from sticky keys. Apple claims that the latest redesign does not fix the sticky key issue, but this likely has more to do with the fact that the company does not want to admit fault while a lawsuit is ongoing. Apple does admit to adjusting its keyboard for quieter typing.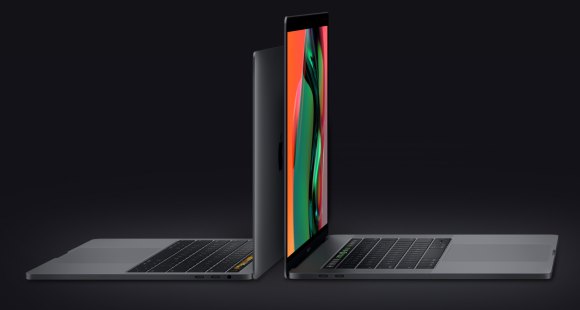 Aside from the keyboard, there are some interesting changes under the hood for these new 2018 MacBook Pros. For starters, 13-inch MacBook Pro buyers will finally have quad-core CPU options, with Core i5 and Core i7 processors being available. The 15-inch MacBook Pros will take things a step further, with six-core CPUs in Core i7 and Core i9 flavours.
True Tone will adapt the display's colour temperature to your surroundings, just as it does on iOS. Meanwhile, users will also be able to activate Siri hands-free on the new MacBook Pro. Finally, Apple also revealed a new eGPU box designed by Blackmagic, containing a Radeon Pro 580 GPU for those in need of some extra graphics power.
Of course, none of these new laptops are particularly cheap. The MacBook Pro range used to start at $999, but these new models start at $1,799 for a 13-inch version and $2,399 for a 15-inch.
KitGuru Says: While there is certainly something sneaky going on surrounding the MacBook Pro's keyboard issues, it is hard to believe that Apple would not address the issue in a redesign. What do you make of these refreshed MacBook Pros?