Many businesses are experiencing decreasing sales in 2020. Different reasons are given to explain the decline: Huawei blames US sanctions, while other companies like Microsoft and Sony say the decline in sales of PS4 and XBOX One is due to the announcements of the next-gen consoles. It is now speculated COVID-19 is the reason behind the historic drop of 38% in global sales of smartphones.
Strategy Analytics' recent research shows that global smartphone sales dropped 38% in February 2020, on a year-on-year basis. According to BusinessWire this is the "biggest fall ever in the history of the worldwide smartphone market". The main reason is said to be the outbreak of the COVID-19 virus, that has led to shortages in the supply chain and also seen a decrease in consumer demand.
This is in stark contrast to what International Data Corporation (IDC) predicted in their Worldwide Quarterly Mobile Phone Tracker in 2019. IDC predicted a slight increase in sales of smartphones in year 2020. It's worth noting that this was entirely plausible if it wasn't for the sudden outbreak of the COVID-19 virus.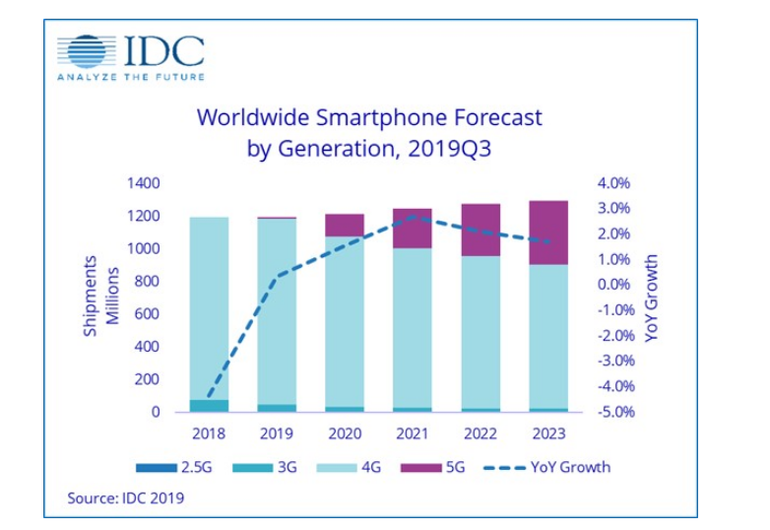 Image credit: TechRepublic
It's difficult to see a speedy recovery of the smartphone market due to the rapid rate at which COVID-19 is spreading. According to BusinessWire, Yiwen Wu, Senior Analyst at Strategy Analytics, says: "Despite tentative signs of recovery in China, we expect global smartphone shipments overall to remain weak throughout March 2020". It's still hard to say when we can expect a recovery in the global smartphone market.
Discuss on our Facebook page HERE.
KitGuru says: Many businesses are facing immense pressure from the recent virus outbreak and it looks like might continue for a while. When do you think things will take a turn for the better? What can the smartphone market do to lift their sales in the coming weeks?