As much as smartphones of today are much more powerful than they were a decade ago, with endlessly more complicated uses and features, battery life hasn't progressed much. In reality more than a day of function is impressive, but most of us still charge them up over night. At least the iPhone is going to have some more charge in future though, thanks to Apple's new smart-case.
Of course Apple is far from the first company to get into this field, as third party battery-extending cases have been available for some time now already. However this is the first official one it's produced for the iPhone 6 and 6s smartphones and promises to increase talk time to 25 hours, or give an additional 18 hours of cruising along online at 4G speeds.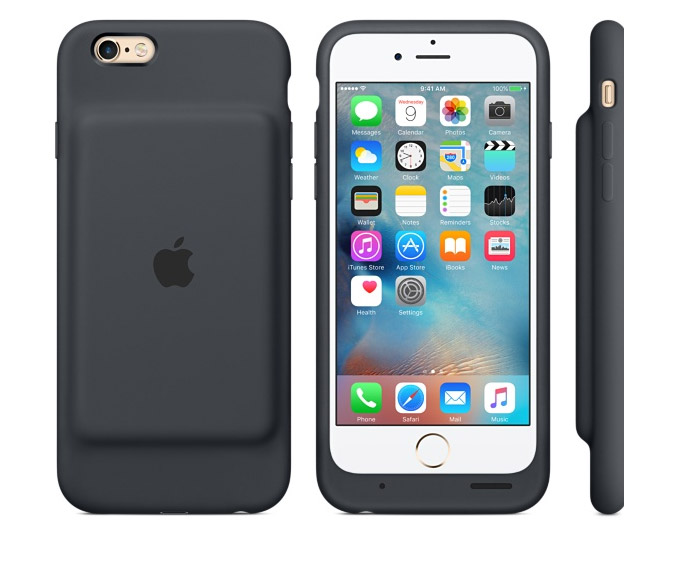 It does add some extra heft to your phone though, which some may consider an annoyance since half of the selling point of current phones are their lightweight and thin profile designs.
As Pocket-Lint explains, the case's charge level will be displayed on the phone screen alongside the usual battery indicator and it is charged up using a standard Apple Lightning cable.
Priced at £80, the Apple smart-case battery extender is available now in charcoal grey or white.
Discuss on our Facebook page, HERE.
KitGuru Says: I stuck a chunkier battery in my Galaxy S2 a few years ago. The extra heft was annoying, but being able to go two days on one charge was a real treat.