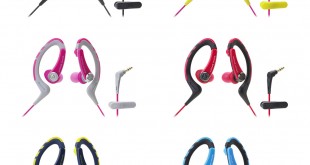 The fitness and technology worlds have collided in a big way in the past couple of years. Along with the growth of wearables tracking steps, heartbeats and other information, there has also been a big interest in sports related accessories such as headphones. Audio-Technica is a company that makes a lot of these sorts of products and today I am looking at the Sonic Sport ATH-Sport 1 line of earbuds, specifically, the blue and black ones.
They are very eye-catching and have quite a unique loop designed to keep them falling from your ear. But how do they sound and perhaps just as importantly, are they comfortable? That is what we are here to find out.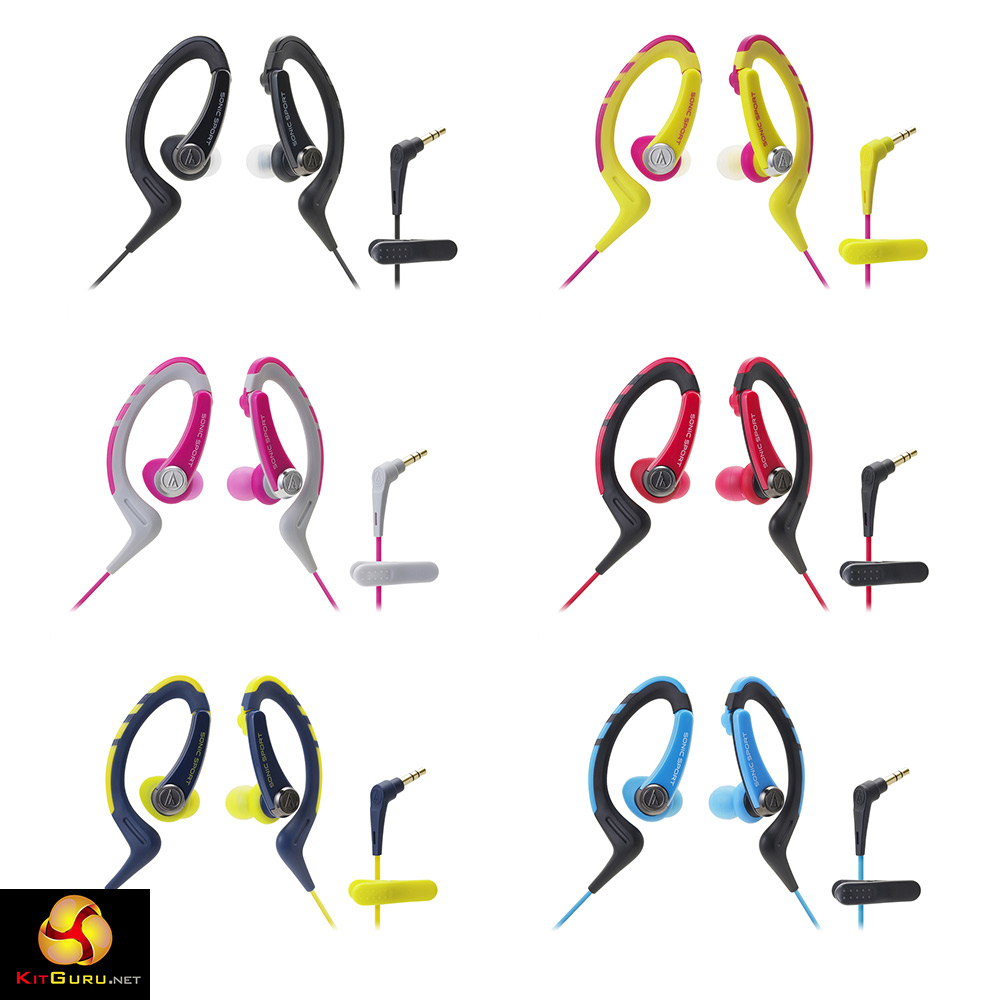 Features
Ideal for active use, jogging, sports.
Powerful 8.5 mm drivers.
Lab tested and certified IPX5* waterproof rating allows headphones to be washed after use.
Clip-on ear loop with pivoting hinge adjusts to the contours of your ears for custom comfort.
Asymmetrical cable design keeps cable out of the way and helps prevent tangles, while included clip allows cable to be securely fastened to clothing.
Housing features an oval rubber ring for extra-comfortable ergonomic fit within the ear.
Two types of interchangeable eartips included: standard for sound isolation and ridged to allow some ambient noise for safer use outdoors.
Available in black (BK), red (RD), blue (BL), pink (PK), navy-yellow (NY), and yellow-pink (YP).
Specifications
Type: Dynamic.
Driver Diameter: 8.5 mm.
Frequency Response: 20 – 23,000 Hz.
Maximum Input Power: 200 mW.
Sensitivity: 100 dB/mW.
Impedance: 16 ohms.
Weight: 11 g.
Cable 1.2 m: U-type.
Connector 3.5 mm: (1/8″) gold-plated stereo mini plug.
Accessories Included: Ear tips (XS/S/M/L), ridged ear tips (S/M/L), 0.6 m (2′) extension cord, cord clip.