Have you been pestered by cold callers lately? If you live in the UK then chances are the answer is yes, but never fear, as the government has announced a new change to traditional legislation that will make it far easier to take the companies responsible to task.
Even though last year some 175,000 complaints were made to the Information Commissioner's Office – the body responsible for upholding the "information rights," of the public – about cold calls and text messages, very few of the companies responsible faced penalties as their actions weren't covered by the letter of the law. Traditionally, the legislation govering their management meant that only companies which were found to be causing "substantial damage or substantial distress," to a consumer were hit with fines or other measures, but with a change to the law, that line has been struck out. Now it will be much easier for the ICO to penalise firms that bother customers with scams or sales calls.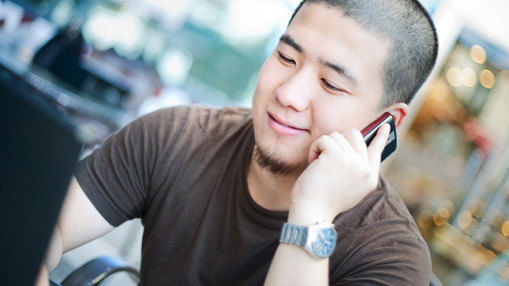 'Ok, what version of Windows am I running, "James from Microsoft?"'
"For far too long companies have bombarded people with unwanted marketing calls and texts, and escaped punishment because they did not cause enough harm," said digital economy minster, Ed Vaizey (via the BBC).
"This change will make it easier for the Information Commissioner's Office to take action against offenders and send a clear message to others that harassing consumers with nuisance calls or texts is just not on."
The move also may eventually see it made a legal requirement that those making sales calls use a line with an identifiable number, so they can be held accountable for any anxiety or distress caused – something that elderly people or those home-bound often experience.
The ICO has the ability to fine companies up to half a million pounds for nuisance calls, though it has only issued penalties totalling £815,000 since 2012 against nine companies. With its new powers, that could change in the near future.
Discuss on our Facebook page, HERE.
KitGuru Says: I love it when some guy called "Dave," tells me he's calling from Microsoft and that my PC has been infected. It always feels like if I can keep them on the phone for just a few minutes more, it might stop them scamming some poor old person who's scared into giving them money. 
Image source: Filip Pticek