ASUS has announced a lot of new hardware at this year's CES, but along with laptops and motherboards, it's also been showing off a couple of new smartphone designs. The ZenFone AR is aimed at Google Daydream virtual reality and augmented reality scenarios, but the ZenFone 3 Zoom is perhaps more impressive, as it sports a 5,000mAh battery.
The ZenFone 3 Zoom is a 5.5 inch smartphone with a photography focus. It has twin 12MP cameras, one with a 25mm wide angle lens and another with a 59mm lens. You can switch between them at will, giving you a decent 2.3x optical zoom, or the ability to snap a much wider field of view than traditional smartphone cameras.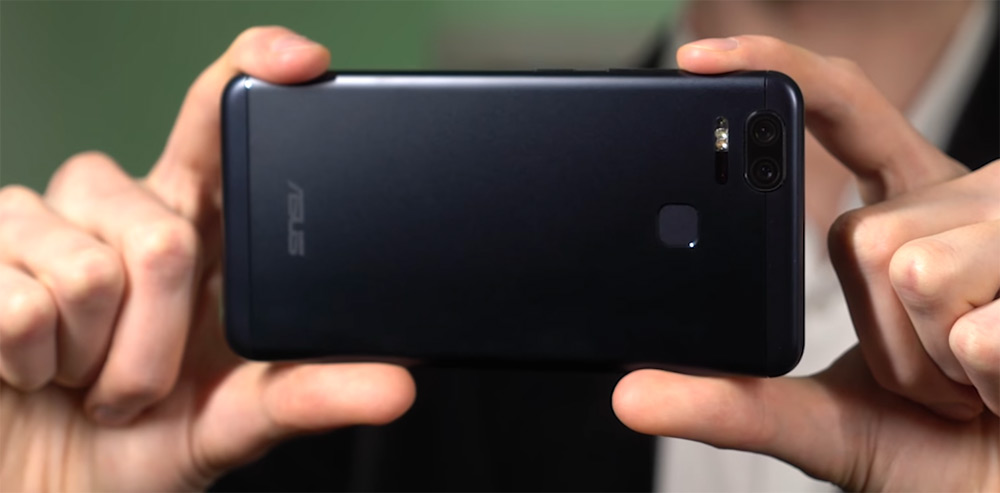 Using ASUS' SuperPixel technology, it can focus quickly in low light and night environments – in some situations as fast as 0.03 seconds – meaning you'll never miss a moment again. ISO levels are automatically adjusted too, making much more of what you're snapping visible at night than you would normally expect from a smartphone.
[yframe url='http://www.youtube.com/watch?v=8iYYLf-Oysg']
It has as much as 10 times the light sensitivity of your average smartphone and more than 2.5 times the same for the iPhone 7 Plus, according to ASUS.
Beyond the fancy cameras though, the ZenFone 3 Zoom also comes with an enormous 5,000mAh battery, which is close to twice that of most flagship smartphones. This gives it a standby time of up to 42 days, or spend 6.4 hours capturing 4K video before it runs out of juice.
Because it's so hefty in the power department too, the ZenFone 3 Zoom can also double as a charging point for other devices.
Companion smartphone release, the ZenFone AR, doesn't come with quite such fancy photography features, nor the same battery life, but it is impressive in its own right. It has 8GB of RAM, packs in a SnapDragon 821 processor and a 5.7 inch 1,440P display and comes with Tango pre-installed.
[yframe url='http://www.youtube.com/watch?v=mDVbd-M0oA4′]
It's also the lightest and thinnest Tango device available, which makes it great for augmented and virtual reality applications. Fully compatible with Google's Daydream platform, it's expected that the ZenFone AR will be a great choice for those looking to play around with smartphone based VR.
Discuss on our Facebook page, HERE.
KitGuru Says: All that battery life would be lovely. To only need to charge every couple of days even with heavy usage. Yes please.