If you thought match-3 like games died back when we were playing Columns on the Megadrive, or when Popcap released Bejeweled in 2001, the last few years have no doubt been somewhat of a surprise for you. Apparently nobody is sick of the medium, as Candy Crush Saga and all its derivatives have made it perhaps the most popular game format in the world. And maybe that's why despite being a game about monster hunting, team work and cat and mouse action in a hostile sci-fi world, Evolve, from Left 4 Dead developer Turtle Rock, also has a match-3 game within its companion app.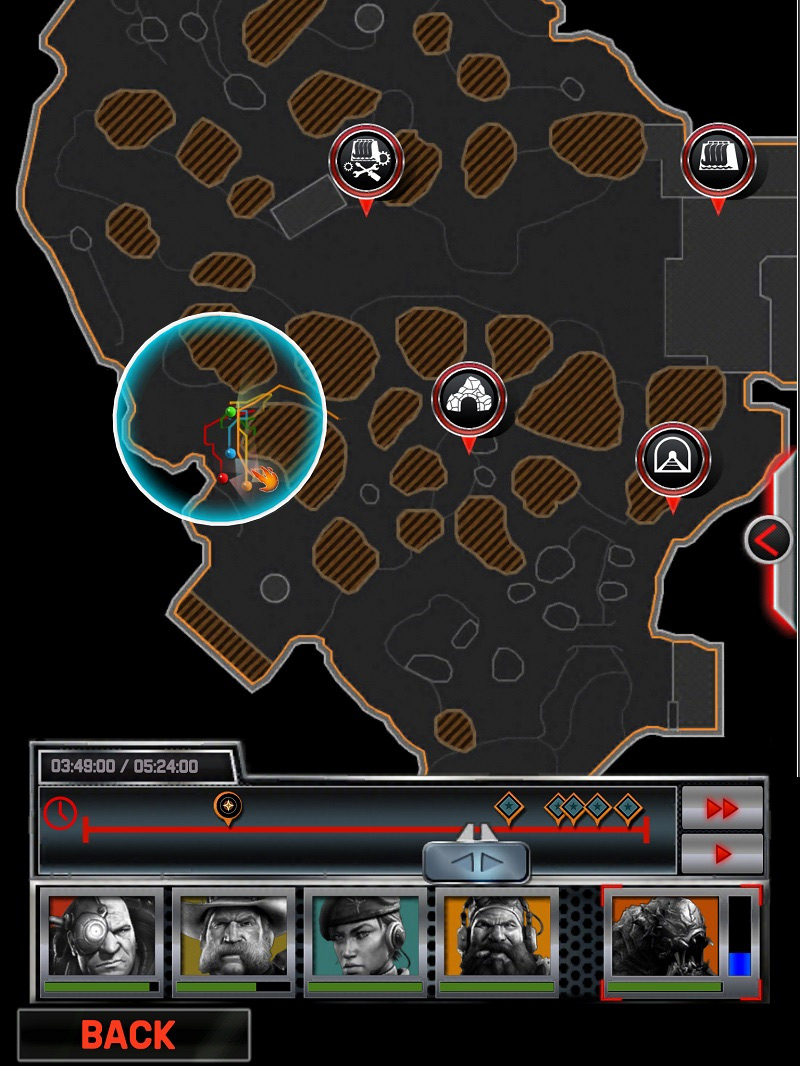 Replays in the app are more detailed than in the main game
Thanks to a partnership between publisher 2K Games and Cat Daddy – known for its WWE and NBA tie in games – Evolve's companion application will come equipped with a match-3 like game called Hunter's Quest. It ties together an overhead view of the map, with a match-3 game that lets you do damage to take down wildlife and the monster alike.
[yframe url='http://www.youtube.com/watch?v=XCeb-aagqg8′]
Of course if you're a hardcore PC gamer this is hardly likely to interest you. However, Turtle Rock's incentive is that if you twin the game with your 2K account, any unlocks you earn in the companion app, will transfer over to the main game. In the future, when the game's released too, you'll be able to store and watch replays through the app too, making it easier to save some of your favourite matches for further analysis or bragging.
There will also be new badge unlocks for those that want them.
If you'd like to have a go with the app, it's freely available on Google Play, Apple's App Store and the Windows Phone marketplace.
KitGuru Says: This seems like a missed opportunity to make a fun little mobile game that offered something different. Twinning the game with a match-3 system though just seems lazy.