One of the problems we regularly discuss here at KitGuru, is the chicken and egg scenario. So often when a new technology is released, it needs the marketplace to garner content and investment, but it needs content and investment to gain enough interest for people to create a market for it. Perhaps then, the tech world could do with taking a leaf out of gaming's history, where demos let people try before they buy. Much like Lumoid is doing, with its new wearable rental scheme.
Lumoid is a US based technology retailer, that has been offering camera rentals for a long time. However, different from other camera renting firms, it lets users buy the hardware in question, even allowing some of the rental fee as credit for the purchase transaction. Due to the success of this business model, it's now using the same one with wearables.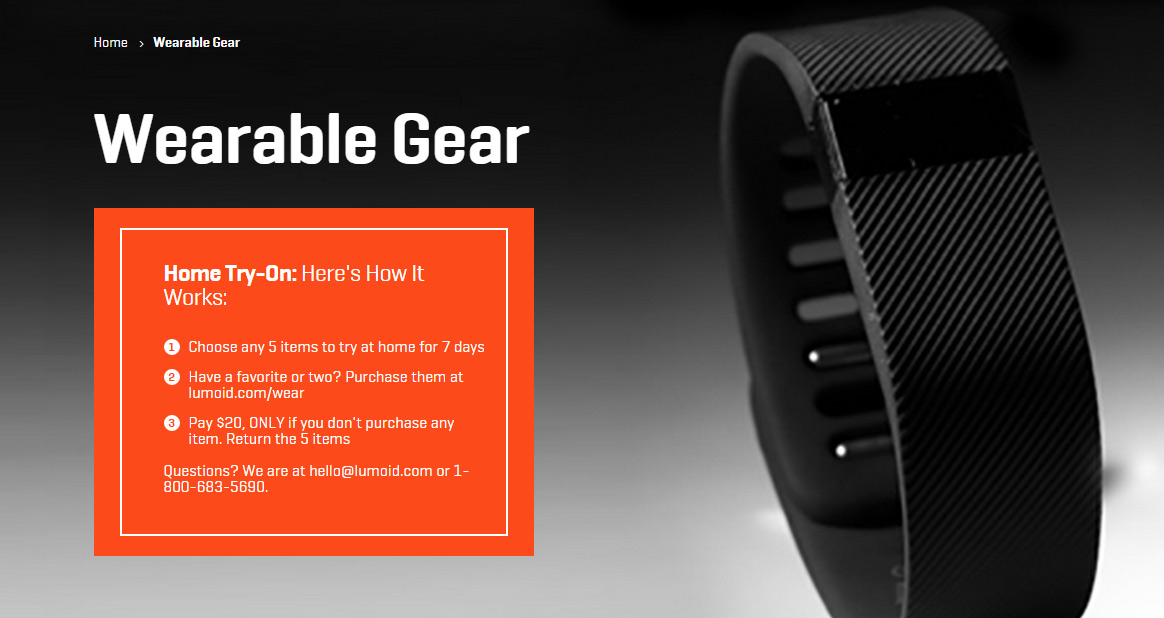 To see whether any of the new sleep, fitness or activity trackers are what you are looking for, Lumoid let's you borrow up to five of the devices at once for seven days. At the end of that period, if you don't want to buy any of the ones you've used, you'll be charged $20. However, if you do want to buy one, you only need pay the full retail amount for that wearable device. Borrowing all of the others costs nothing.
You don't pay postage on any of it and you don't get the showroom model either, with Lumoid requesting all rental units be returned and a fresh one sent out to you in the original packaging.
[yframe url='http://www.youtube.com/watch?v=eq2Ae3aLi-I']
Currently Lumoid offers a range of wearables, including everything from Google Glass to the Samsung Gear. However, it's expected that this range will expand in time if the system is successful. Judging by how well the camera-rental system has gone, chances are Lumoid's new wearable one will do too. This in turn should help seed the wearable marketplace and increase its expansion, which is set to reach over a hundred million wearable units per year by 2017.
The only downside for a large chunk of our audience, is that it looks like Lumoid only rents hardware to the US for now. However chances are its business model will catch on and we'll see either a UK arm of Lumoid, or other companies offering similar services before long.
KitGuru Says: What do you guys think of the rental model? Do you see it as a good way to seed a marketplace by letting people get a taste for a gadget before they shell out for it?