Samsung has announced a halt to sales of its recently released flagship smartphone, the Galaxy Note 7, following continued claims of fires and explosions. Although Samsung has recalled a million+ devices, a number of them which were designated 'safe,' have still had problems with combustion, forcing the potential recall now as high as 2.5 million handsets.
Galaxy Note 7s have been causing problems since their unveiling at the start of August. We've seen trucks catch fire, planes be evacuated and in one instance a young boy was badly burned by the device. The problem seems to stem from the phone's battery, though the specific cause has yet to be identified.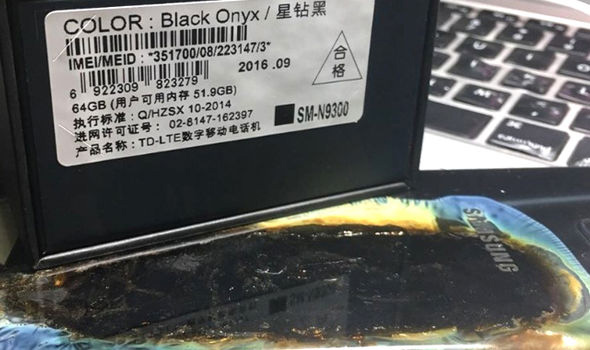 Source: Hui Renje
It's not clear how widespread the problem is, but enough reports have come through in the past weeks that Samsung has now officially halted all sales of the devices while it tries to clear up the issue. This comes after both AT&T and T-Mobile, two giant U.S. phone carriers, announced that they would no longer sell or hand out Note 7s to customers while the investigation was ongoing (thanks Telegraph).
Existing owners are being given advice to switch their handset for a competing model, as there is no guarantee that a replacement Note 7 won't have the same flaws as the original release models.
Although initially expected to cost Samsung around $1 billion to pay for the recall, with the number of potentially returnable devices now reaching 2.5 million, that figure could be far higher. While halting future sales will stem that tide in the mean time, it further eats into the profit potential that this new flagship had. When initially released it reviewed very well.
Discuss on our Facebook page, HERE.
KitGuru Says: Did any of you pick up a Note 7 around release? If so, be careful if you aren't opting for the recall – you could have a serious fire hazard in your pocket.