If you have received your replacement Galaxy Note 7 from Samsung, we'd still urge caution with the device, as another example of a supposedly safe Note 7 has caught fire. This one happened to be on a Southwest airlines flight in the U.S., just before takeoff, leading to the entire plane being evacuated.
Samsung has had real difficulty with its Galaxy Note 7 smartphones. Due to battery issues, the handsets have been setting on fire and exploding since release, prompting the South Korean electronics maker to recall as many as a million handsets. It has since replaced most of them with revamped phones, but a number of them are still experiencing issues.
While the device in question this time around hadn't been recalled, it was purchased after the date where Samsung purportedly began selling 'safe' versions of the phone with an adjusted battery. When owner Brian Green turned the device off though at the request of Southwest airlines, it began smoking in his pocket, leading to the flight's evacuation on the runway.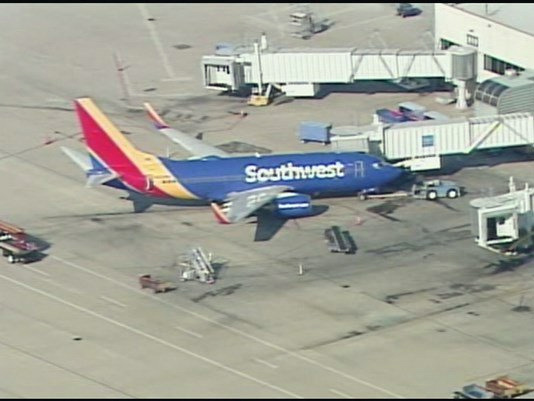 Source: WWL-TV/Twitter
Samsung has since stated that it hasn't confirmed whether the smartphone in question was one of the new 'safe' models, so it is possible that Green simply purchased an older, problematic version of the phone, despite buying it on 21st September, after Samsung began selling the revamped version of the handset.
It has pledged to investigate the incident, but for now maintains that there is no proof that the Note 7 was responsible.
In the mean time, the Federal Aviation Association (FAA) has urged those with Galaxy Note 7s not to use or charge them during flights on any U.S. airlines.
Discuss on our Facebook page, HERE.
KitGuru Says: This is terrible news for Samsung. It's already spent an estimated $1 billion in recalling these phones and if it still doesn't have it right, it may need to take part in yet another recall. That's not going to help its reputation or bottom line at all.