Sending electricity wirelessly and safely, has been a pipe dream for scientists and researchers for over 100 years. While in the past few we've seen some attempts with the rather inefficient induction charging mechanisms for our smartphones, one startup has an alternative: harvesting excess WiFi and radio signals. As a proof of concept, it's built an iPhone case that is able to improve the phone's battery by up to 30 per cent by harvesting power from its own wasted transmissions.
The company behind the product, which it hopes to bring to market by the end of this year, is Nikola Labs. According to the developers, the power is drawn from unneeded cellular and WiFi transmissions, which theoretically has many other far-reaching implications. If viable on multiple devices in the same area, it could potentially allow for some forms of wireless charging, even it it's only to extend the life of a battery rather than refilling it.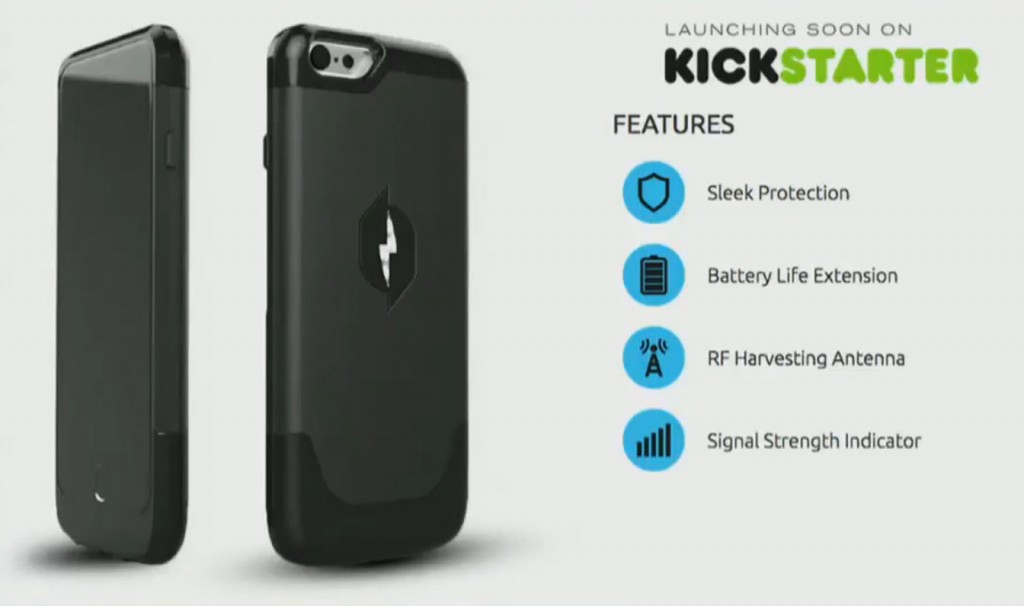 The Samsung case is coming soon too
However there are some concerns with the fledgling technology. Some have suggested that the standards for wireless power transmission will never allow for a decent amount of power being sent to devices. Others have questioned whether this sort of technology will affect signal strength and wireless bandwidth and wonder whether it will result in a sacrifice in coverage to make use of it.
We'll have to wait and see, but Nikola Labs plans to launch a Kickstarter campaign for the iPhone case in a few weeks time, with a slated price of $99.
Discuss on our Facebook page, HERE.
KitGuru Says: Would an iPhone case like this interest you guys? If it truly is viable, I wouldn't mind a bit of extra battery life.