We ran some synthetic gaming tests with 3D Mark before we put the GTX 1650 Ti 4GB Max-Q to the test in real world scenarios.
3DMark tests: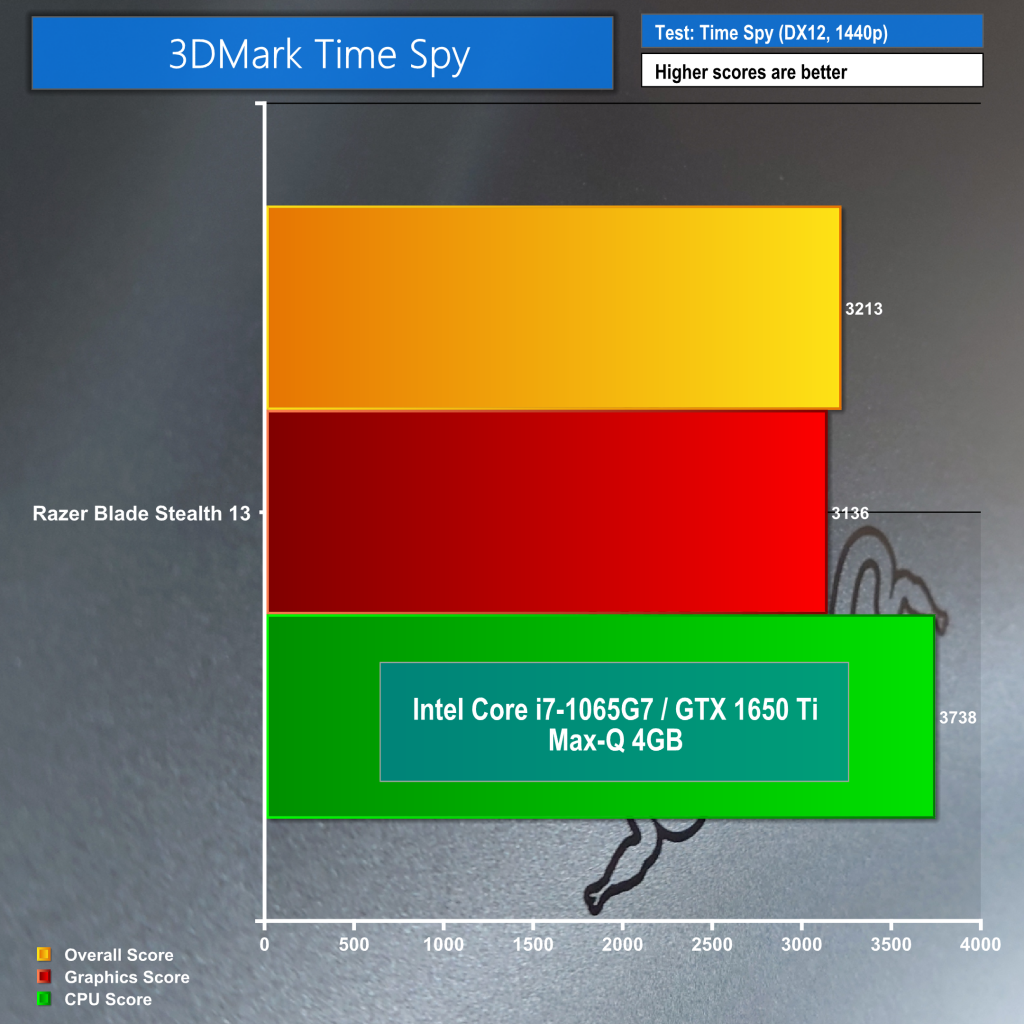 If we compared these results to other laptops the Razer Blade Stealth 13 would fall short, however; since this is an ultrabook these scores are actually very impressive. Let's see how to copes with real world tests by checking out our gaming and FPS tests.
Gaming tests:
Let's check out some gaming benchmarks! I tried to test various games, rather than targeting ones I knew would run great as I wanted to see if it was possible to play demanding games if you really wanted to. I ran Shadow of the Tomb Raider for that very reason, on a high preset at 1080p with DirectX 12 just to see if it could handle it, we got minimum FPS of 34 and an average of 45. I was generally impressed by this score, yes we have a 120Hz screen so you want that high FPS but if you spent some time making a custom graphics pre-set you could get the game running super smooth at a solid FPS, on a tiny, super portable ultrabook, that's impressive.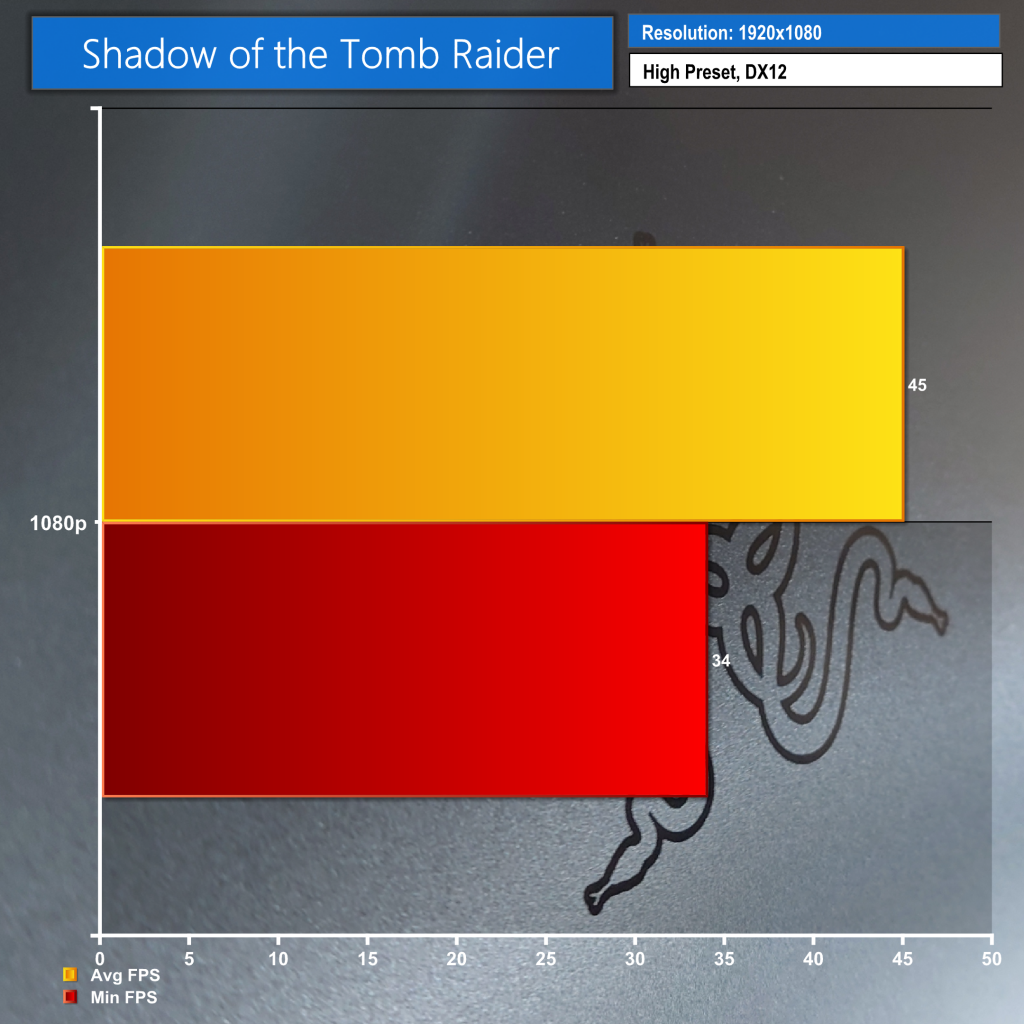 Next, we gave the opposite end a try, Counter Strike GO gave us minimum FPS of 67 and an average of 98 on the highest 1080p settings. Very playable and remember if you knocked a few settings down you could easily get over 100 FPS!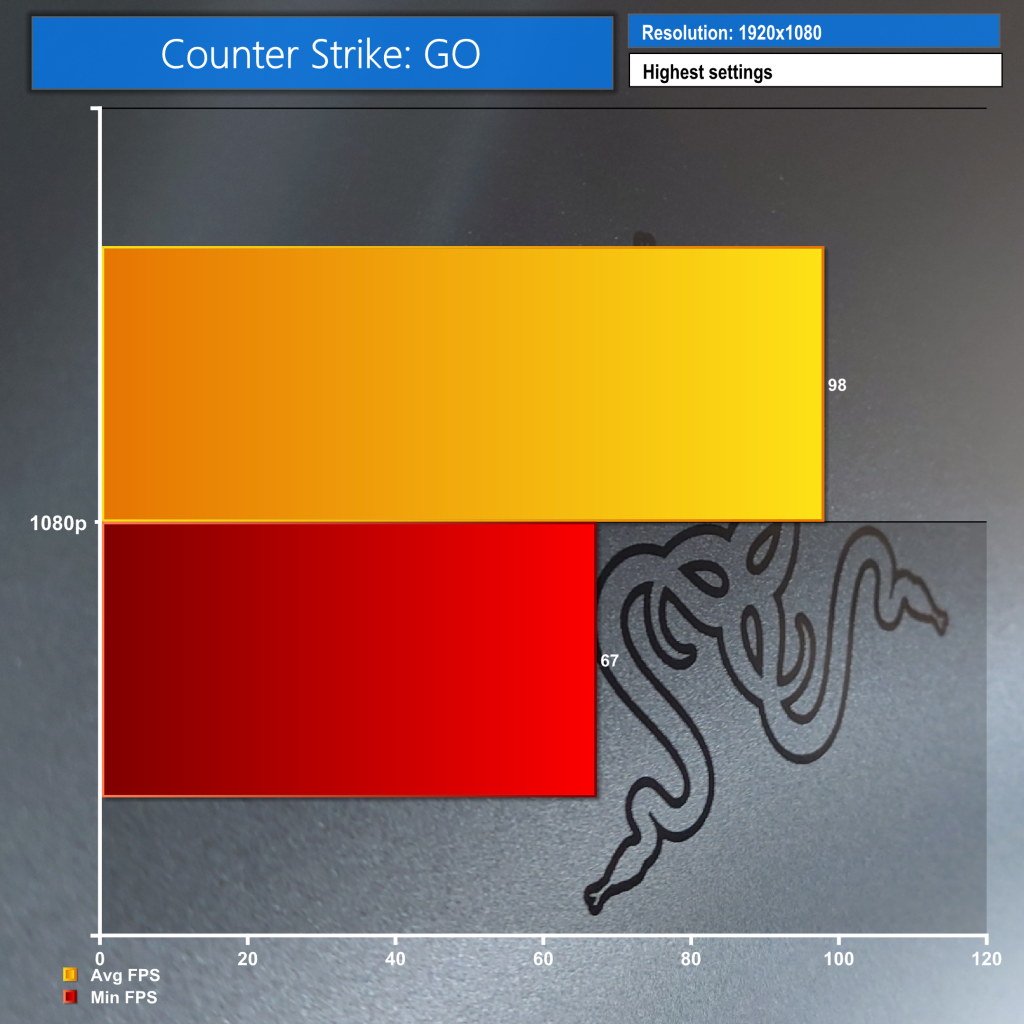 Resident Evil 2 remake on the recommended settings bumping texture quality up to 2GB gave us a minimum FPS of 50 and an average of 65, the game looked and played great and 65 FPS offered a smooth experience.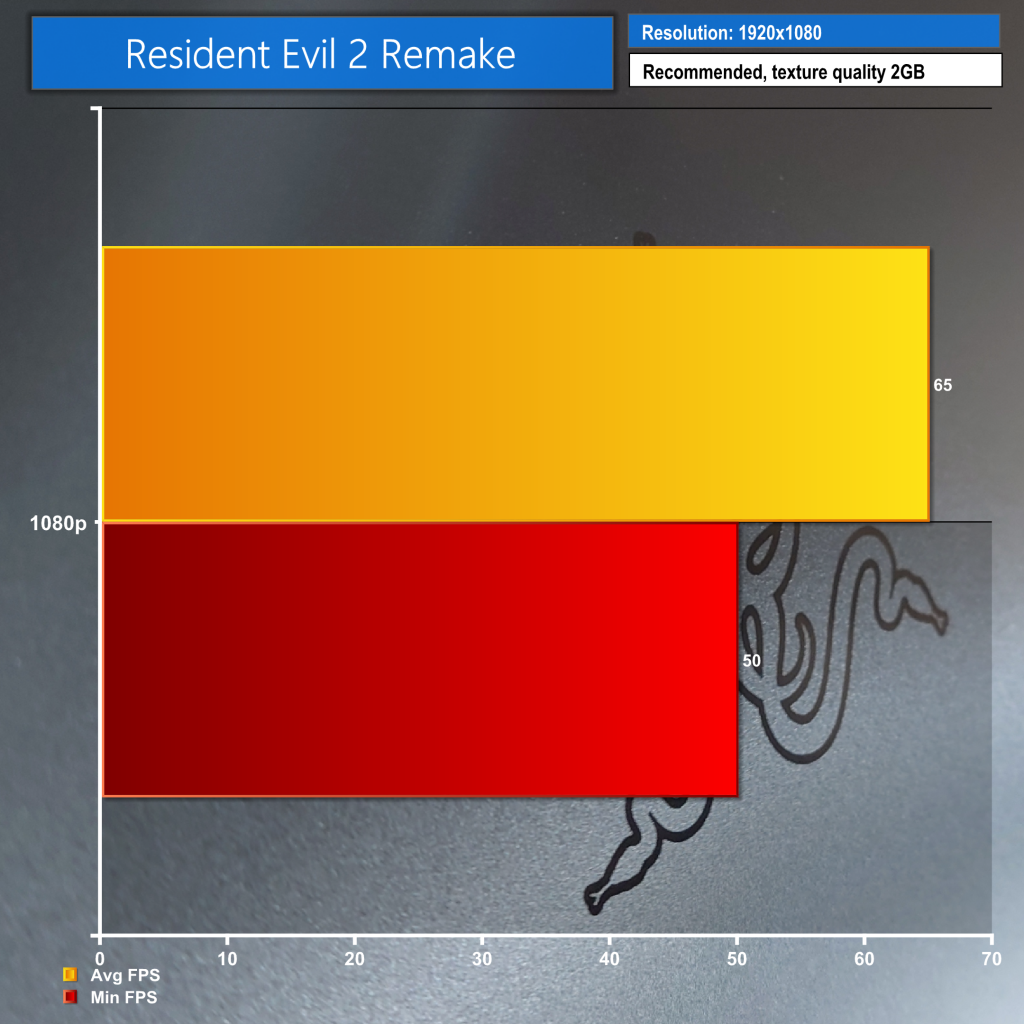 Finally, we tested everyone's favourite, Call of Duty Warzone, again I pushed it up to high settings just to see and we got a min of 30 and average or 41. It's fairly low but I'm seeing potential here! Drop a few settings and you could definitely get 60+ FPS here. Even at 41 I found it playable with only a few noticeable dips.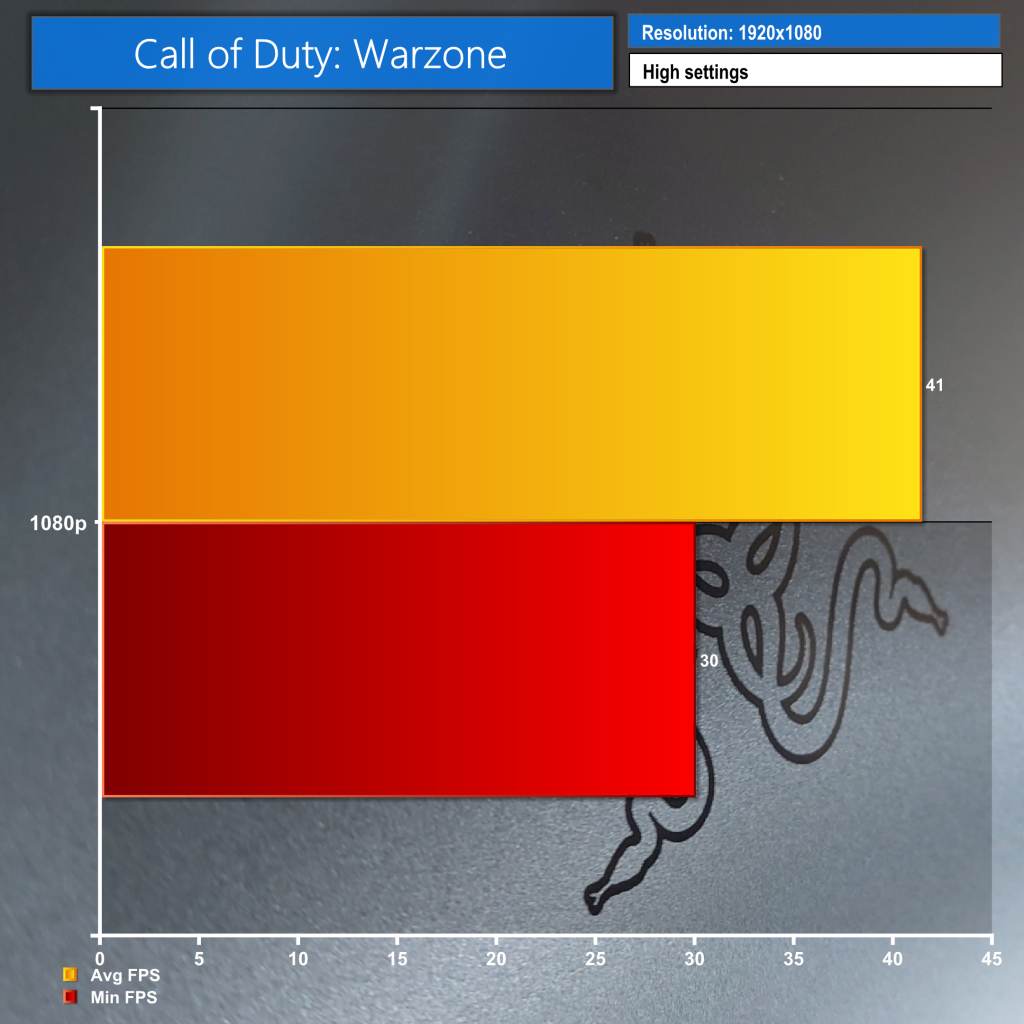 Once again we were very impressed at how the Razer Blade Stealth 13 held up in these real world situations.