CPU temperatures were pretty good considering the small enclosed design and you can see it reached at 80 degrees when running Cinebench R20, but this is quite a load and in general most people will most likely just be emailing and looking at documents on this type of device so it shouldn't get that hot too often. During a Cinebench R20 run we saw the clock speed boosts up to around 4.1GHz at the start and then drops down to around 3.5GHz.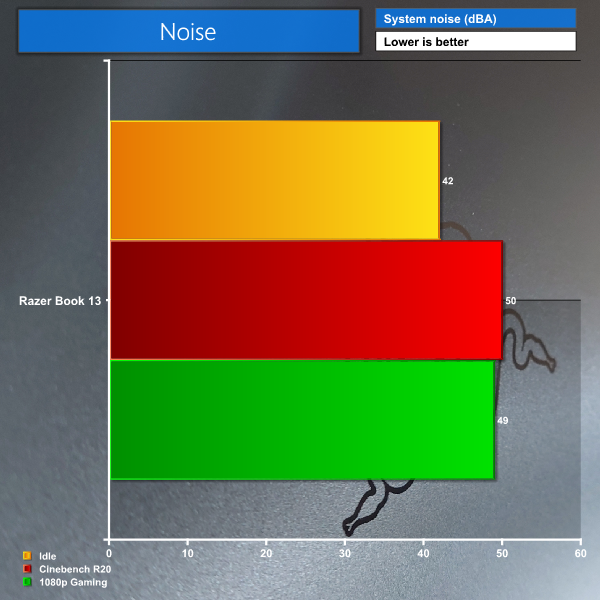 Noise wise, it's pretty quiet at 42db idle and it didn't get much louder than that even under full load too.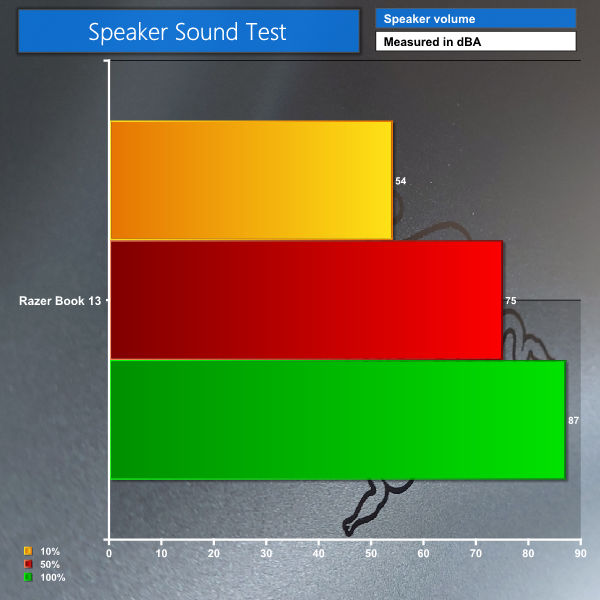 The audio is clean without any chassis rattle at all, yes, it's very low on the bass side but that's to be expected on an Ultrabook, it's quite trebly with lots of high end but overall, I'm quite impressed with the audio. I expected it to be almost unusable but at around 50% it's not only loud enough but brings those highs down just a tad. Going from 50% to 100% volume, there's only an increase of 10dBa whereas going from 10% to 50% there's a difference of 20dBa. I'd say it performs best at around 75% volume.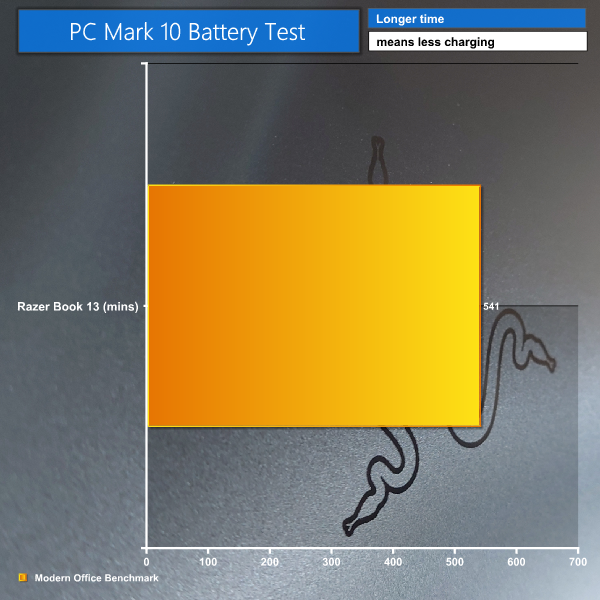 Lastly, PCMark 10's battery benchmark Modern Office saw a total charge last 541mins or 9 hours and 1 minute, that's pretty good and in actual use you can expect to get more than this so I think Razer's claim of 14 hours battery is pretty accurate, but of course it depends on how you're using it.