Overall, the Razer Book 13's specifications line up well for its target audience. The 11th Gen Intel i7-1165G7 quad-core processor, 16GB DDR4 dual-channel RAM, the Samsung PM981a OEM-only SSD drive paired with the UHD touch display and useful connectivity all performed well during our tests. The benchmark results were spot on for this Ultrabook and shows it's more than capable for those looking for a device aimed at productivity and workflow.
Despite not being a gaming system at all, we also proved that in a pinch, some easy to run esports titles should play fine with Counter Strike: Global Offensive reaching an average of 68FPS at 1080p and Team Fortress 2 achieving 178FPS at 1080p.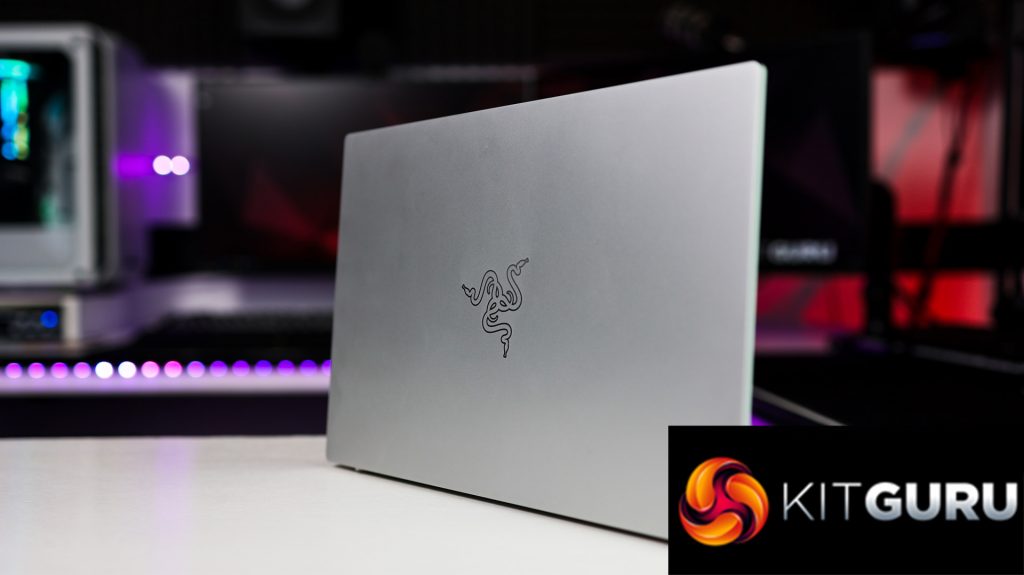 Battery life is also a big factor when deciding to buy an Ultrabook and the Razer Book 13 didn't disappoint here either. Razer claim it will reach 14 hours of life on a single charge and we agree that this is achievable. Our PCMark 10 Modern Office battery benchmark managed to get 9 hours of consistent work. This means we can expect the battery to last even longer during real world use, so Razer's claim of 14 hour battery life is certainly believable.
The Razer Book 13 is a great all-rounder, it ticks all the boxes – being aesthetically pleasing whilst having great build quality and a beautiful, almost bezel-less UHD touch display. The webcam and microphones are more than usable for business calls and our time with the device saw no issues, it's snappy and quick to respond when powering up, launching programs, and everything we threw at it worked well.
The keyboard did take some getting used to however, as we found we mistyped constantly and keys weren't always actuating, while it'd be great to have a UHD matte panel option as well.
You can purchase the Razer Book 13 with the same specs as our review sample, for £1999.99, HERE!
Discuss on our Facebook page HERE.
Pros:
Looks professional with CNC aluminium uni-body design.
Excellent build quality with no rattle.
4" 16:10 UHD touch screen is very sharp and bright.
Great performance all-round.
Cons:
Glossy touchscreen can attract fingerprints and cause glare.
Keyboard took some getting used to.
KitGuru says: If you're in the market for a high-end, ultra-portable, compact system for productivity then the Razer Book 13 is definitely worth buying if your budget allows for it.