Less than a month after reporting lower-than-expected revenues and profits because of challenges on the market of smartphones, Samsung Electronics is reconsidering its investments in development of handsets.
Samsung Electronics, the world's largest maker of mobile phones and smartphones, has the broadest family of smartphones among all suppliers. While this has helped the company to win market share from competitors, a huge lineup confuses buyers and costs a lot of money to develop. In a bid to streamline its expenses and put its resources into better use, Samsung recently transferred engineers from mobile phones to other projects.
Samsung shifted about 500 workers from handsets and re-allocated them largely to the Internet-of-Things projects, reports Bloomberg news-agency citing people familiar with the matter.
Operating profit of Samsung's mobile phone business unit slumped to 1.75 trillion won ($1.6 billion) in the third quarter of 2014 from a record 6.7 trillion won a year earlier. Sales of Samsung's handsets declined 35.6 per cent year-over-year to 23.5 trillion own. As a result, the company began to quickly reorganize its business unit and shift valuable resources to promising projects.
"Unlike its Japanese peers, at Samsung its chairman's plans are executed fast," said Atul Goyal, an analyst at Jefferies Group LLC. "Being family-controlled has worked in their favor."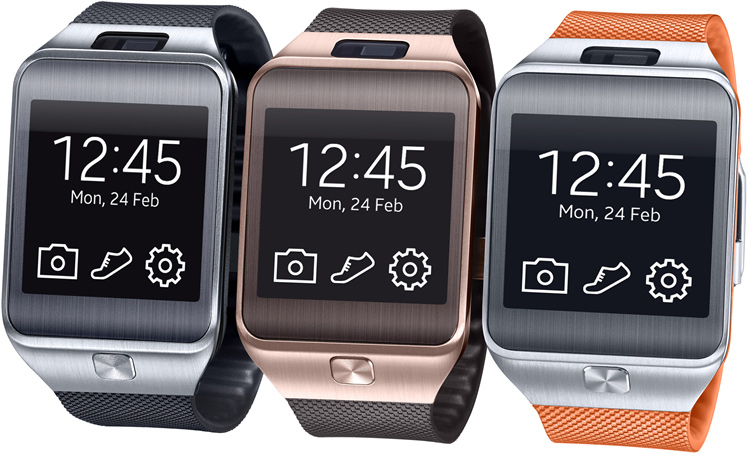 The shift of resources from mobile phones to various IoT and wearable electronics projects may be a wise move. In the past twelve months Samsung Electronics has managed to capture a strong share in the market of smart-watches. Strengthening smart-watch development team will let Samsung offer even more competitive products going forward, an important thing, given the fact that Apple is about to start selling its smartwatch.
It is interesting to note that Samsung's smart-watches and, possibly, other wearable and non-wearable gadgets that belong to the Internet-of-Things world are based on the Tizen operating system (even though Samsung formally supports Android Wear platform too). As a result, when Samsung shifts resources from smartphones, it shifts them to Tizen and, possibly, Android Wear. As a result, Samsung's slumps on the market of smartphones may be a good thing for Tizen and Android Wear platforms.
Samsung did not comment on the news-story.
Discuss on our Facebook page, HERE.
KitGuru Says: While we do not know exact plans of Samsung concerning development of smartphones going forward, if the company decides to shrink the number of different models and concentrate on making better handsets, then it will definitely be good for both Samsung and its customers.