SK Hynix has announced that its 8Gb LPDDDR4 memory, which is in mass production now, has been chosen by a major smartphone maker for a new flagship model. The forthcoming handset will be among the first phones to use the new type of memory.
SK Hynix's 8Gb LPDDR4 memory chips operate at 3.2GHz effective clock-rate with 1.1V voltage, providing performance improvement and decrease of power consumption compared to devices that rely on LPDDR3 memory. The memory chips are made using 20nm process technology.
The DRAM manufacturer did not reveal any details about the first smartphone that uses LPDDR4 memory, but said that the device is powered by a state of the art SoC (system-on-chip). It is highly likely that the device uses Qualcomm Snapdragon 810 application processor, which is among the most advanced mobile SoCs today that is also compatible with LPDDR4 memory.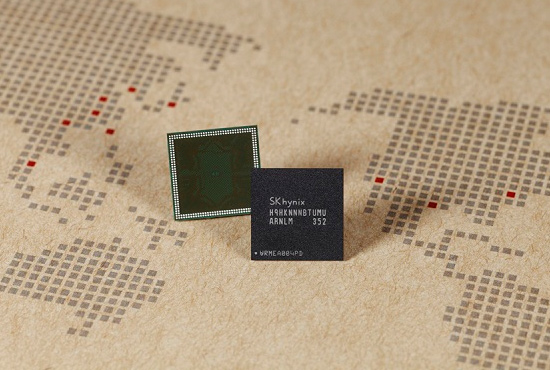 According to IHS Technology, premium smartphones equipped with 4GB DRAM composed of 8Gb DRAMs will come out in this year and be one of the main products taking 36 per cent of the whole market to exceed portion of those with 3GB in the next year.
Discuss on our Facebook page, HERE.
KitGuru Says: Thanks to increased bandwidth provided by LPDDR4 memory, mobile devices will be able to boost screen resolutions.